The United States of America is a vast country with something to offer for everyone, no matter what their interests are.
From sunny beaches and rolling hills, to vibrant cities and majestic mountain ranges, there's an abundance of places that can easily be explored.
If you're getting ready for or thinking about stepping outside your local city and taking a road trip, we've got some ideas for you.
You may be looking for the most relaxing place in the US or would like to hike through a forest of amazing trees. Lets explore:
What is America's tallest underground waterfall?
Where do people go on roadtrips?
Where are the most beautiful trees in America?
Where is the most relaxing place in the United States?
Are there any cannabis tourism destinations?
Is CBD and cannabis the same thing?
What is America's tallest underground waterfall?
Let's delve deep beneath the earth's surface to reveal a natural wonder that will take your breath away.
We're talking about none other than America's tallest underground waterfall: Ruby Falls.
Nestled within the heart of Lookout Mountain in Chattanooga, Tennessee, Ruby Falls is a sight to behold.
This majestic waterfall cascades down from a height of 144 feet, making it the tallest and deepest underground waterfall open to the public in the United States.
Glass Elevator
But what makes Ruby Falls truly remarkable is its location.
Imagine this: a waterfall thundering down over a thousand feet below the mountain's surface.
It's a spectacle that defies expectations and offers a unique experience for all who visit.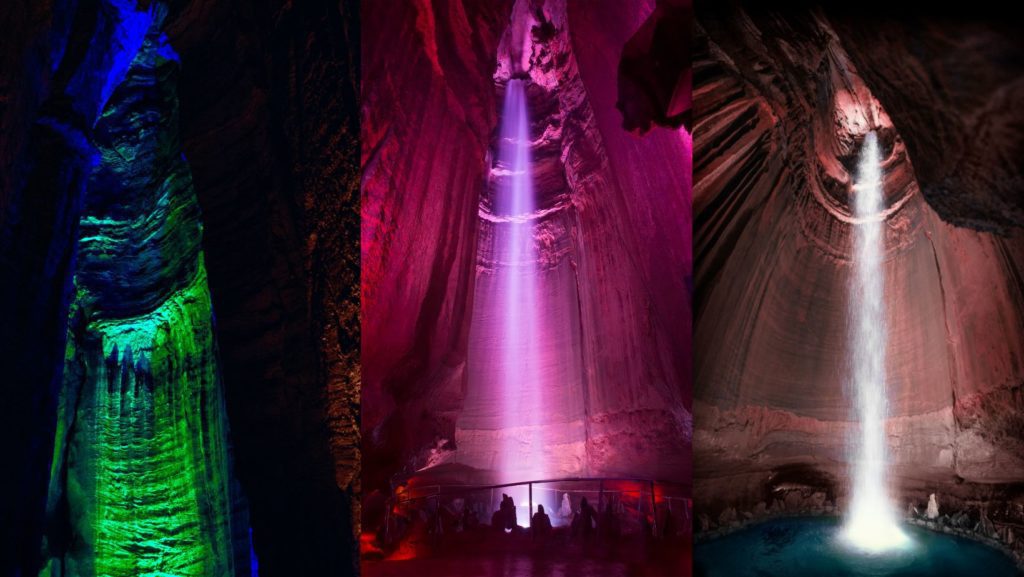 The journey to Ruby Falls is an adventure in itself.
Visitors descend 260 feet by glass-front elevator into the belly of Lookout Mountain.
Then, they embark on a guided walk along a paved half-mile cavern trail, where awe-inspiring geological formations and fascinating cave structures await.
Light Show
Upon reaching the waterfall, visitors are greeted with a mesmerizing light show that illuminates the falls in vibrant hues, enhancing the ethereal beauty of the cascading water.
It's a sight that's sure to leave you amazed and serves as a thrilling climax to the subterranean expedition.
Views
But the allure of Ruby Falls extends beyond the waterfall.
The site also offers panoramic views of the Tennessee Valley from the Lookout Mountain Tower, adding another layer of charm to the visitor experience.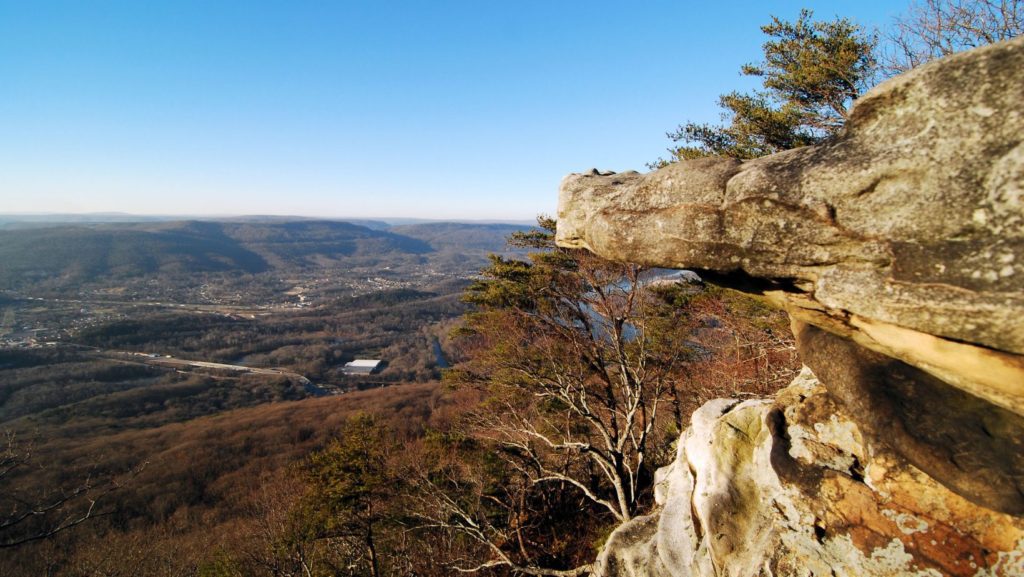 If you're looking for an unforgettable adventure, Ruby Falls should be at the top of your list.
With its stunning waterfall, captivating cave formations, and breathtaking views, it's a testament to the wonders that lie beneath our feet.
So, get ready to explore the depths of the earth and discover the hidden gem that is Ruby Falls.
It's an experience you won't want to miss!
Where do people go on roadtrips in the US?
Oh, the joy of the open road!
Road trips are a classic American experience, offering the chance to explore diverse landscapes, charming towns, and famous landmarks.
Here are some popular road trip destinations in the U.S.:
Great River Road, Mississippi: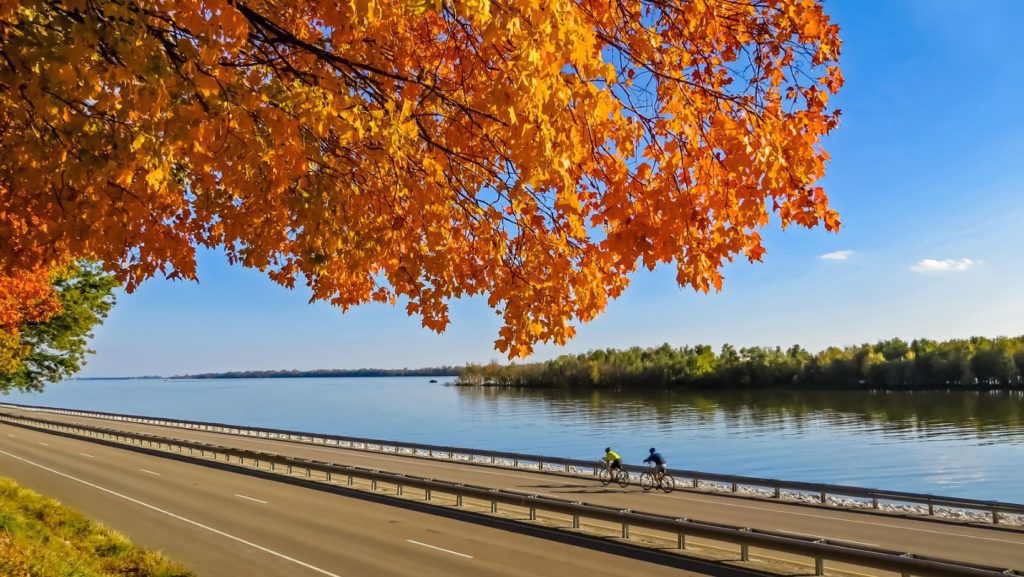 Many consider it the best drive in America as it snakes its way along the Mississippi River.
This route offers 300 miles of small-town charm as you pass historic churches, bed and breakfasts, and even the Old South Winery in Natchez.
Pacific Coast Highway, California: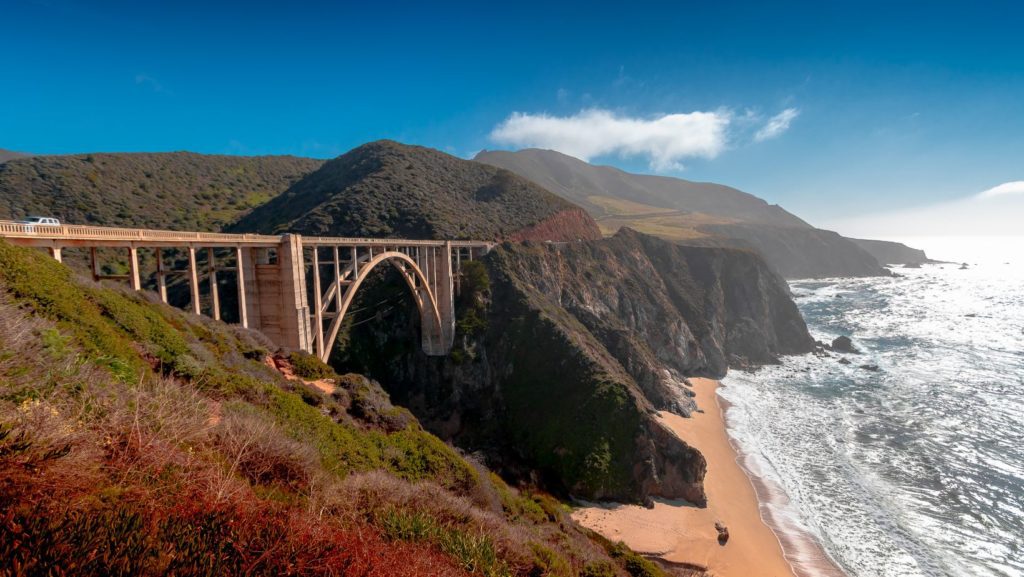 This stunning coastal drive offers key attractions as you wind your way along the coast, including Malibu, San Simeon, San Luis Obispo, Big Sur, Monterey, the Golden Gate Bridge, and the Mendocino Headlands.
It's one of the best road trips you can take.
Route 66: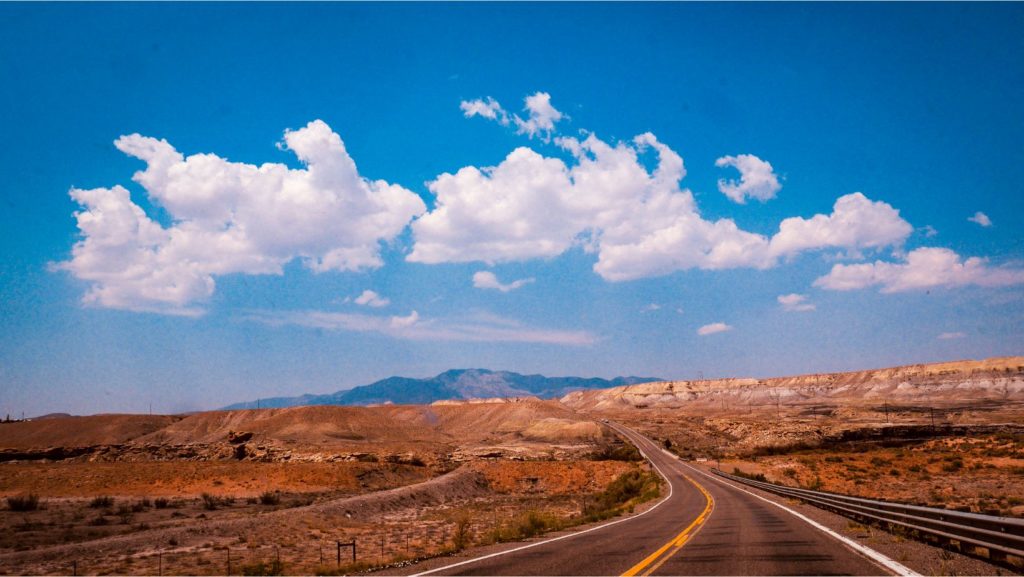 Known as the "Main Street of America," Route 66 has gained a reputation as the United States' most famous road.
Extending from Chicago to Los Angeles, this iconic highway takes you through the heart of America.
The Great Northern on U.S. Route 2:
This road trip takes you from Bangor, Maine, to Seattle, Washington, offering a diverse range of landscapes and attractions.
Natchez Trace:
Starting in Mississippi and crossing through Alabama and Tennessee, the Natchez Trace is one of the South's crown jewels and one of the most scenic drives in the U.S.
Remember, the journey is just as important as the destination when it comes to road trips.
So, pack your snacks, create your playlist, and hit the road!

Where are the most beautiful trees in America?
Next we're journeying to the heart of the forest to marvel at some of the most beautiful trees in America.
However, we're not just talking about any trees; we're talking about the towering giants of the forest – the Giant Redwoods.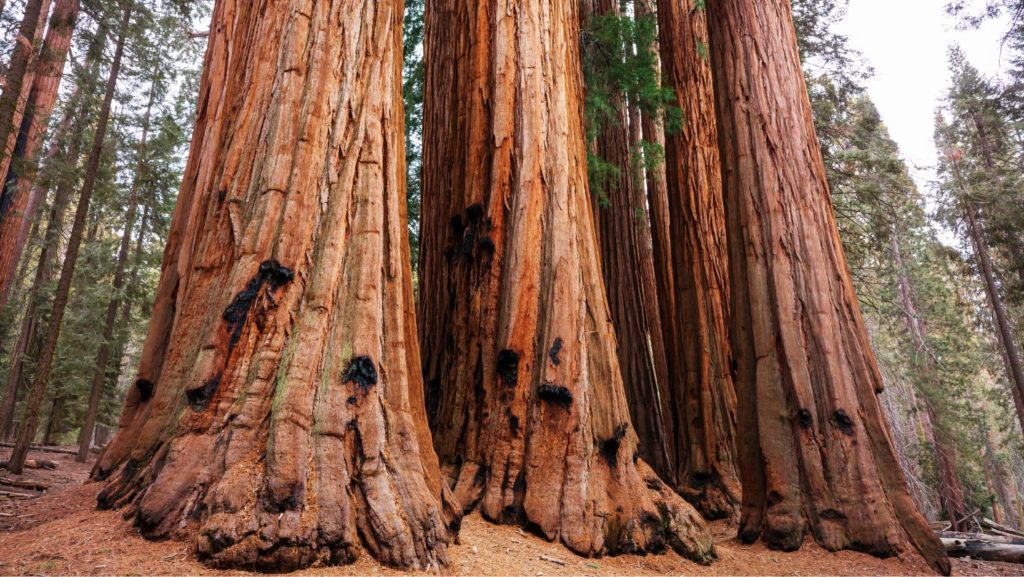 Look Up
Nestled along the coast of northern California, the Redwood National and State Parks are home to these majestic trees.
Standing tall with a staggering average height of 300 feet, the Giant Redwoods, also known as Sequoia sempervirens, are the tallest trees on Earth.
Walking among these towering giants is an awe-inspiring experience that makes you appreciate the grandeur of nature.
Imagine standing at the base of a tree that stretches so high, its top vanishes into the mist.
It's a sight that truly takes your breath away.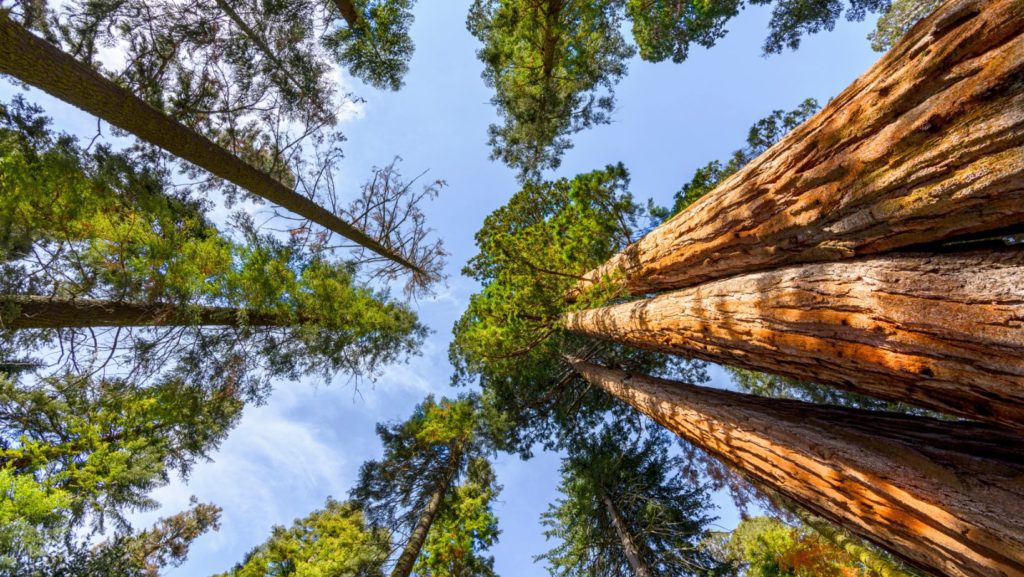 Old and Strong
But the beauty of the Giant Redwoods extends beyond their impressive height.
These trees are also known for their thick, sponge-like bark that has a captivating reddish-brown hue.
This bark can be up to a foot thick, providing the trees with excellent insulation against forest fires.
The Giant Redwoods are not only beautiful, but they're also ancient.
Some of these trees have been around for over 2,000 years, making them among the oldest living things on Earth.
So, why should you visit the Giant Redwoods?
Well, it's not every day you get to stand in the presence of ancient giants.
These trees are a testament to the wonders of the natural world, offering us a glimpse into the past and a sanctuary from the modern world's hustle and bustle.
If you're looking for the most beautiful trees in America, look no further than the Giant Redwoods of California.
Their towering height, captivating beauty, and ancient history make them a must-see for all nature lovers.
So, pack your bags, lace up your hiking boots, and prepare to marvel at the awe-inspiring beauty of America's Giant Redwoods.
Trust us; it's an experience you won't want to miss!
What is the most underrated place in America?
If you're in the mood to discover someplace new that's off the beaten path, then we have a surprise for you.
We've scoured the country, and we're excited to share our pick for the most underrated place in America:
Taos, New Mexico.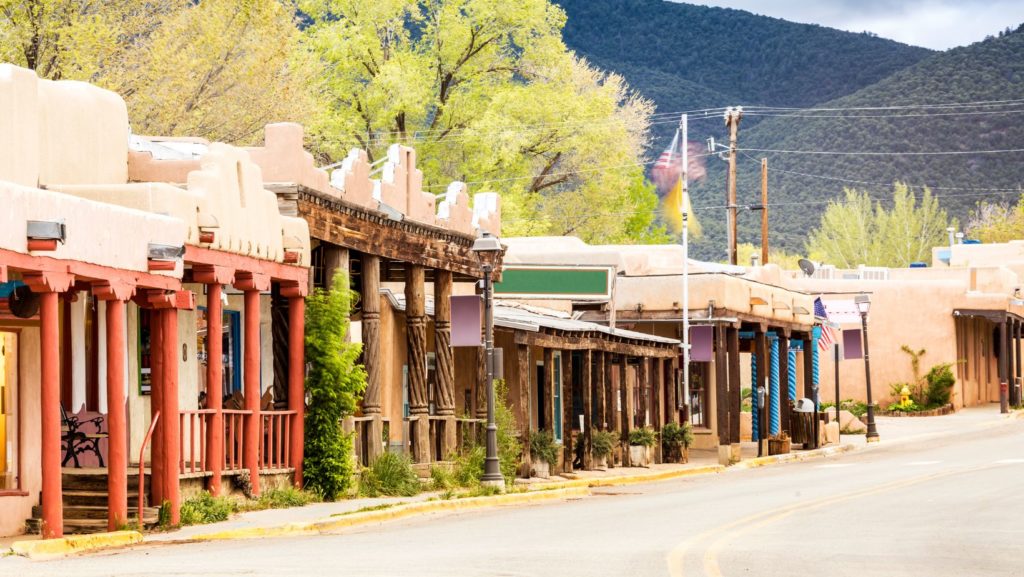 Now, we know what you're probably thinking:
"New Mexico? Really?"
But trust us on this one.
New Mexico is often overlooked, but it's a state full of enchanting surprises, with Taos being the crown jewel.
Nestled in the high desert of New Mexico, Taos is a place where the scenery alone will take your breath away.
It's a landscape of stark contrasts – from the Sangre de Cristo Mountains' snow-capped peaks to the endless expanse of the sagebrush-covered mesa.
And let's not forget the Rio Grande Gorge that cuts through it all, offering an amazing view that's hard to match.
History
But the beauty of Taos extends beyond its natural wonders.
It's a town steeped in a rich tapestry of history and culture.
The Taos Pueblo, a UNESCO World Heritage Site, has been continuously inhabited for over a thousand years and stands as a testament to the resilience and craftsmanship of the Pueblo people.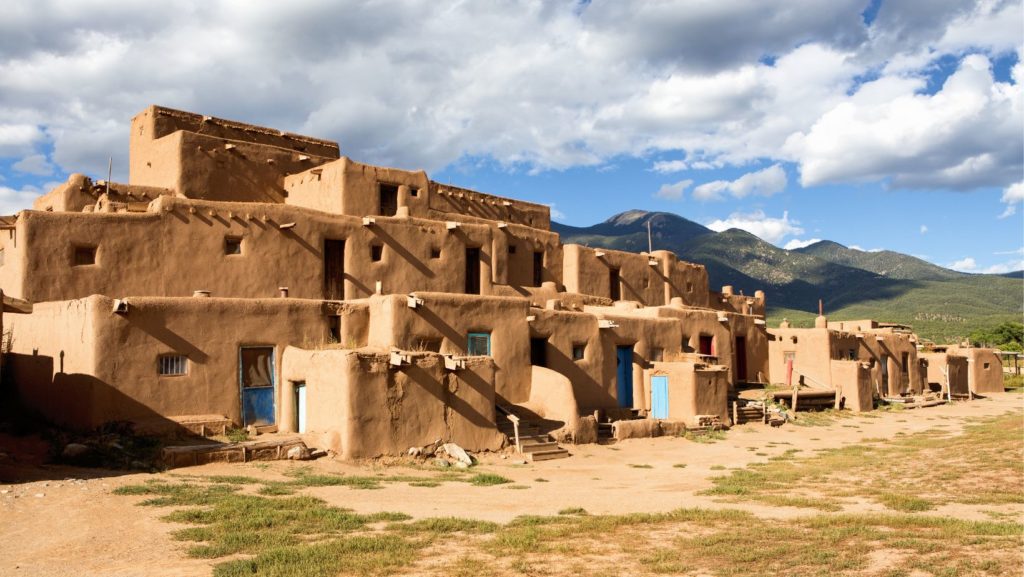 Art enthusiasts will find themselves in paradise here.
Taos has long been a magnet for artists, drawn by the unique light and inspiring landscapes.
The town is teeming with galleries showcasing local artists' works, and the Taos Art Museum provides a fascinating look into the art colony's history.
Mmmm Food!
And let's not forget about the food.
New Mexican cuisine is a flavorful fusion of Spanish, Mexican, and Native American influences.
From green chile stew to blue corn enchiladas, your taste buds are in for a treat.
So why should you visit Taos?
For its breathtaking landscapes, rich culture, vibrant art scene, and delicious cuisine.
It's a place where you can hike in the morning, explore ancient pueblos in the afternoon, and enjoy a starlit feast in the evening.
What more could you ask for?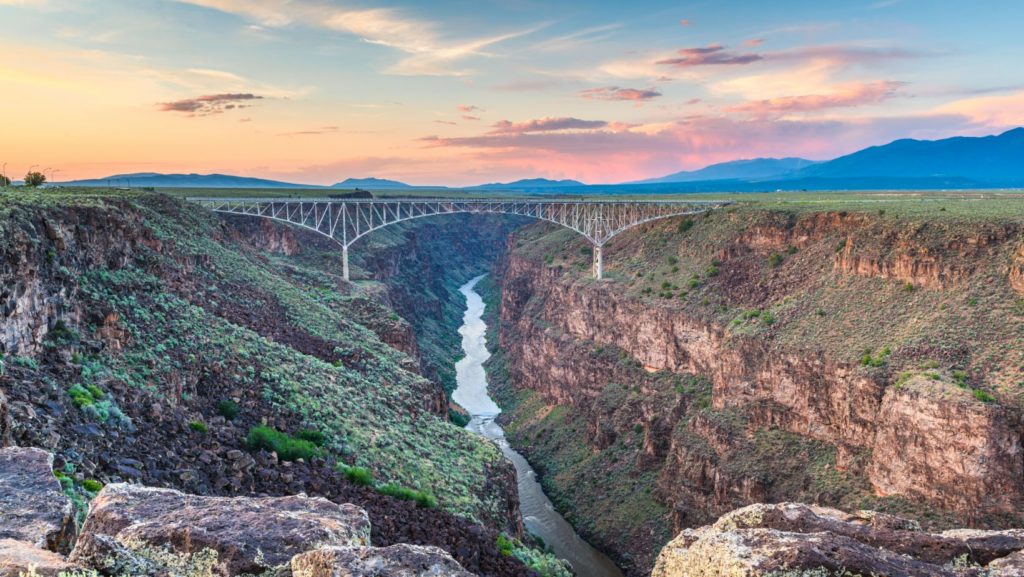 Where is the most relaxing place in the United States?
If you're on a quest to find tranquility amidst the hustle and bustle of daily life, get ready.
Let's look at an unexpected haven of relaxation in the United States.
Here you can take a deep breath, let your worries melt away, and join us as we reveal the most relaxing place in America:
Sanibel Island, Florida.
Sanibel Island, a subtropical paradise off the coast of Florida, is often overlooked in favor of its more famous counterparts.
But those who venture here will discover a sanctuary of serenity that's hard to beat.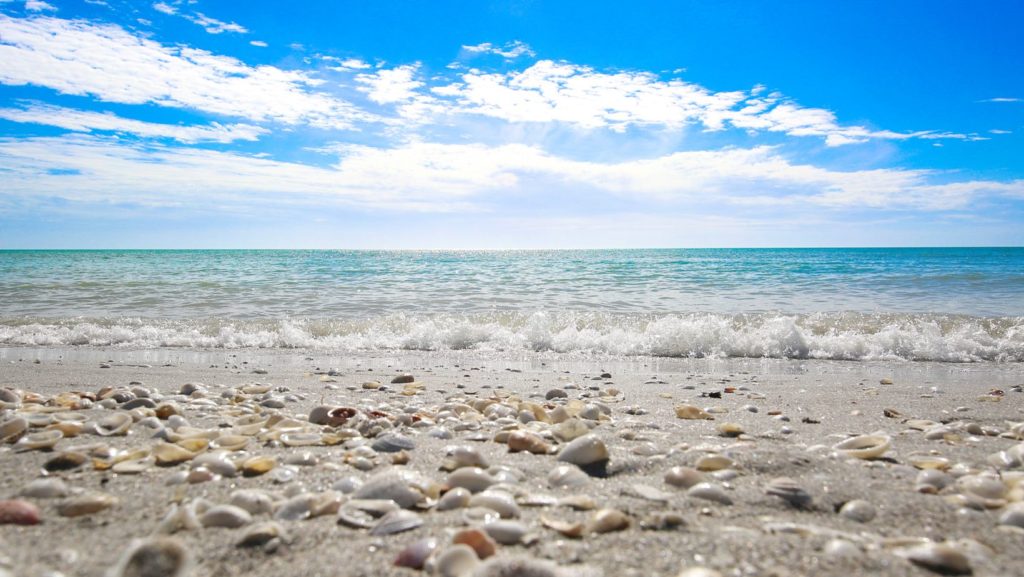 Beaches
The island is renowned for its white-sand beaches, which are not only beautiful but also a treasure trove for shell collectors.
Imagine strolling along the shore, the warm sand beneath your feet, while the rhythm of the waves lulls you into a state of peaceful bliss.
But the beach isn't the only attraction here.
Wildlife
Sanibel Island is also home to the J.N. "Ding" Darling National Wildlife Refuge, where you can immerse yourself in nature's splendor.
From bird watching to kayaking, there are plenty of activities to enjoy, all set against a backdrop of lush vegetation and tranquil waters.
Relax
And when it comes to accommodation, the island doesn't disappoint.
The charming inns and beachfront cottages offer a cozy retreat where you can unwind and recharge.
Plus, with several wellness resorts on the island, you can indulge in spa treatments or yoga sessions by the beach.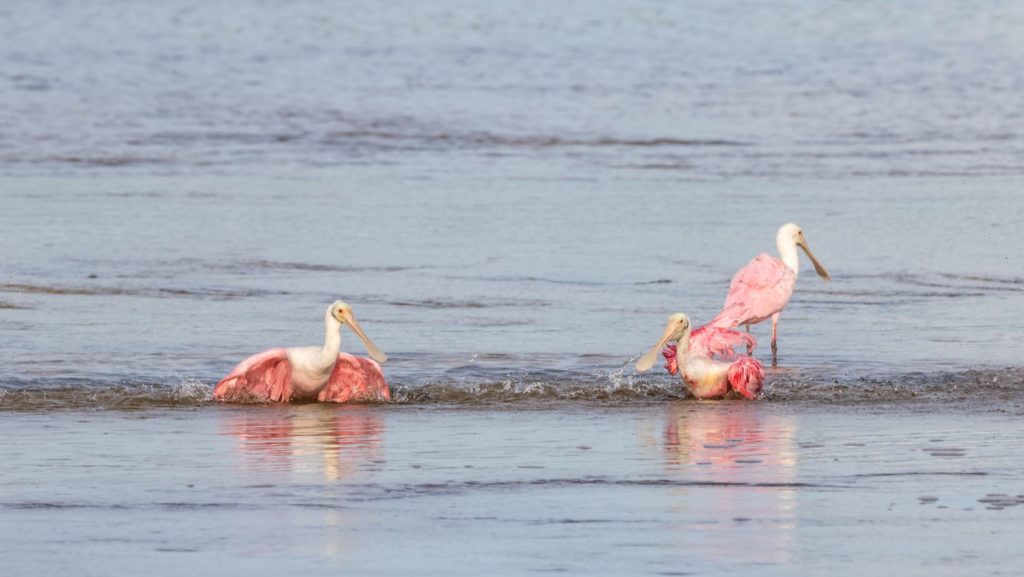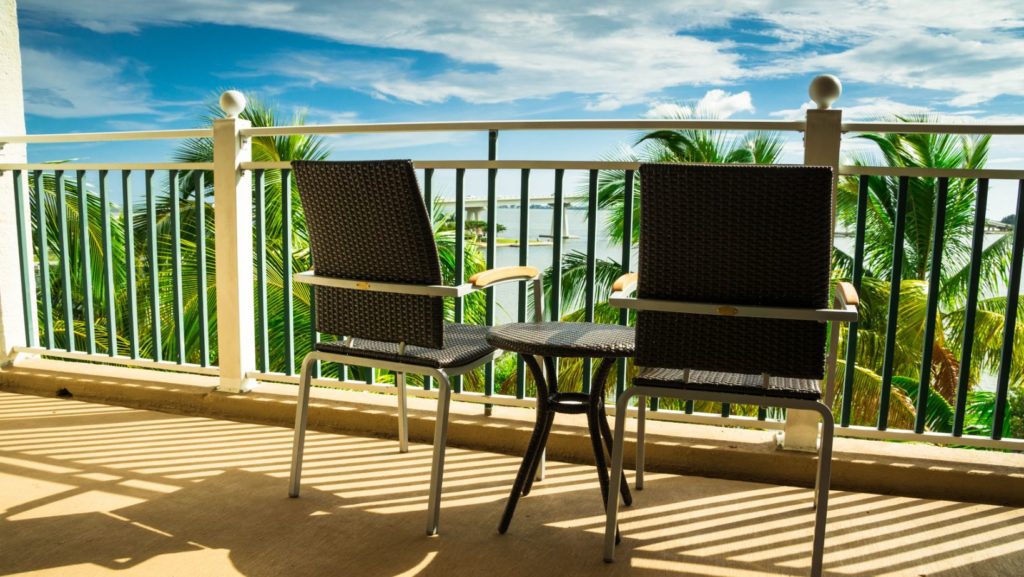 At Sanibel Island, you can have a day spent exploring unspoiled nature reserves, followed by a sunset stroll on the beach, and finally, a starlit dinner featuring fresh, local seafood.
Sounds like a dream, right?
If peace and relaxation are what you seek, Sanibel Island is the place to be.
It's a hidden gem that offers a tranquil escape from the world, making it our top pick for the most relaxing place in the U.S.
Are there any cannabis tourism destinations?
There is an exciting new trend sweeping across the United States – cannabis museums.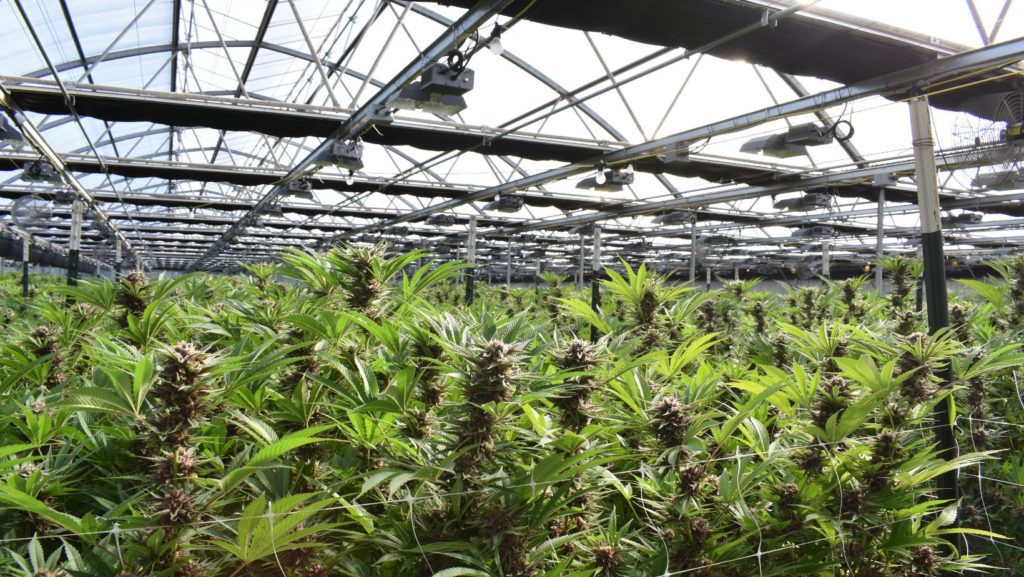 These institutions are not only gaining popularity but also playing a crucial role in creating dialogue, ending stigma, and promoting education around marijuana use.
If you're interested in the topic, here's some places you might visit on your next road trip.
Las Vegas
One such place gaining attention is the Cannabition Cannabis Museum at the Planet 13 Complex in Las Vegas.
It offers an immersive, cannabis-themed art experience that explores the history, culture, and art surrounding cannabis use.
From fascinating exhibits to Instagrammable moments, it's a unique destination that adds a new layer to the Las Vegas experience.
Hollywood
Meanwhile, in the heart of Hollywood, the Museum of Weed has taken over a 30,000-square-foot space.
It traces the legalization of cannabis through engaging displays and interactive installations, providing visitors with a comprehensive understanding of the plant's complex history and its impact on society.
New York City
The East Coast is not left out of this green revolution.
The House of Cannabis in New York City is a new museum that delves into the art, science, and social justice issues surrounding cannabis.
Washington, DC
Similarly, the History of Cannabis Museum in Washington D.C. offers an insightful look at cannabis, ironically, in one of the rare places in D.C. that does not permit recreational cannabis use.
These museums are more than just tourist attractions; they serve as platforms to educate the public about cannabis and its uses.
They showcase the artistic side of the plant, from photographs to paintings, and encapsulate the culture surrounding cannabis.
The rise of cannabis museums really does mark an important step towards normalizing and destigmatizing cannabis.
They provide an educational and entertaining way for people to learn about the history, culture, and science of cannabis.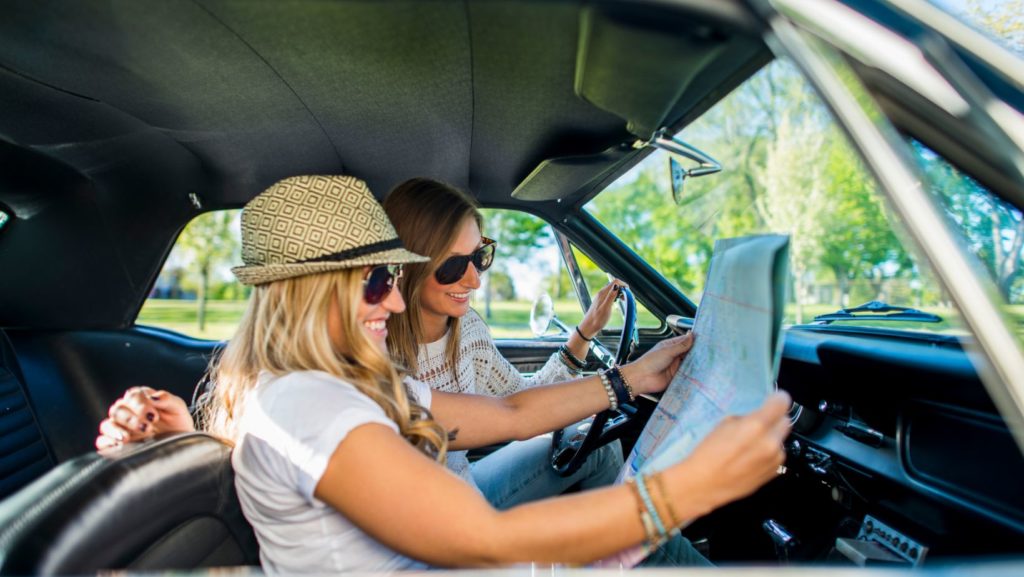 If you're not up to visiting a cannabis museum, that's cool.
You still have lots of opportunities to learn about cannabis, including how it differs from CBD.
Didn't know they were different?
This has become a common question.
Is CBD and cannabis the same thing?
The simple answer is no.
While they share some similarities, CBD and cannabis are not identical. Let's dive in and explore the differences.
CBD, or cannabidiol, is one of over 100 chemical compounds known as cannabinoids found in the cannabis plant.
The other well-known compound is THC, or tetrahydrocannabinol.
Both CBD and THC have significant therapeutic attributes, but they are very different as well.
The main distinguishing factor between CBD and THC lies in their psychoactive effects.
THC is the primary psychoactive component in cannabis – it's the compound that gets you "high."
On the other hand, CBD won't alter your state of mind or get you high.
This difference is one of the reasons CBD is gaining popularity in the wellness community.
It offers many of the same benefits as cannabis but without the high.
You get the relief you need without any unwanted side effects.
People all over the U.S. are using CBD to help with sleep problems, chronic pain, stress, anxiety, and more.
If you can relate to any of these issues, this may be an option for you to get the relief you need.
Back to Roadtrips
You don't have to go cruising or on a safari to have a great time.
Embarking on a road trip across the U.S. is an exciting experience that promises unique sights, breathtaking landscapes, and unforgettable memories.
You may marvel at the towering Redwoods in California or soak up some sun on Sanibel Island.
The whole U.S. is basically our backyard.
It's a journey of discovery that allows you to explore the diverse beauty America has to offer.
Enhancing your trip, products like CBD may potentially help make your journey more enjoyable.
Known for its potential calming effects, CBD may help manage the stress of long drives and promote relaxation during your downtime, making each moment of your adventure even more enjoyable.
So, buckle up and get ready for the road trip of a lifetime!