---
---
Local CBD Store and Wellness Company
---
Our physical storefront is located in Scottsboro, Alabama. If you would like to stop by and talk with a CBD expert or check out our extended product catalog, here is our address. Our Scottsboro CBD store offers more products than our online CBD store. Additional products offered at the physical store in Scottsboro include weight loss shots, vitamins, herbals, fish oils, and other wellness products.
Here we are on the map:
The goal behind the products we offer is to help you live your best life with total body wellness. While this is not something we can guarantee, we believe in our products, and have tested them thoroughly. We know that the world of CBD is flooded with products of varying quality, so we verify the chemical quality of each product before offering to our amazing customers.
Our goal is to empower you so that you can make an informed decision about what you're putting in your body. Our in store experience often involves education about CBD and our other products before purchase. Some of our customers feel so great just from the knowledge that there is another path than just traditional health products! We have extensive knowledge about cannabis, hemp, delta-9 and other holistic health information.
If you have any questions about CBD or any of our products, feel free to contact us and talk to a CBD expert.
To see our reviews, please check out our Google Business page.
Please review us on Google to help us spread awareness about our CBD products and continue to grow as a business. Thank you for your support and encouragement as we help more people live their best lives.
---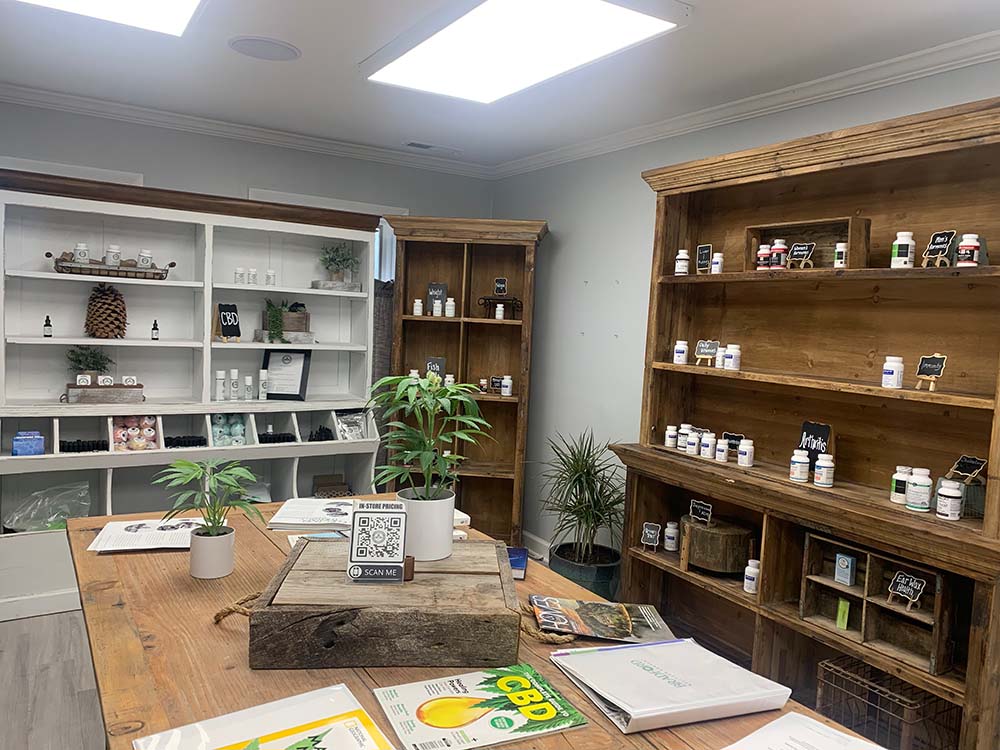 ---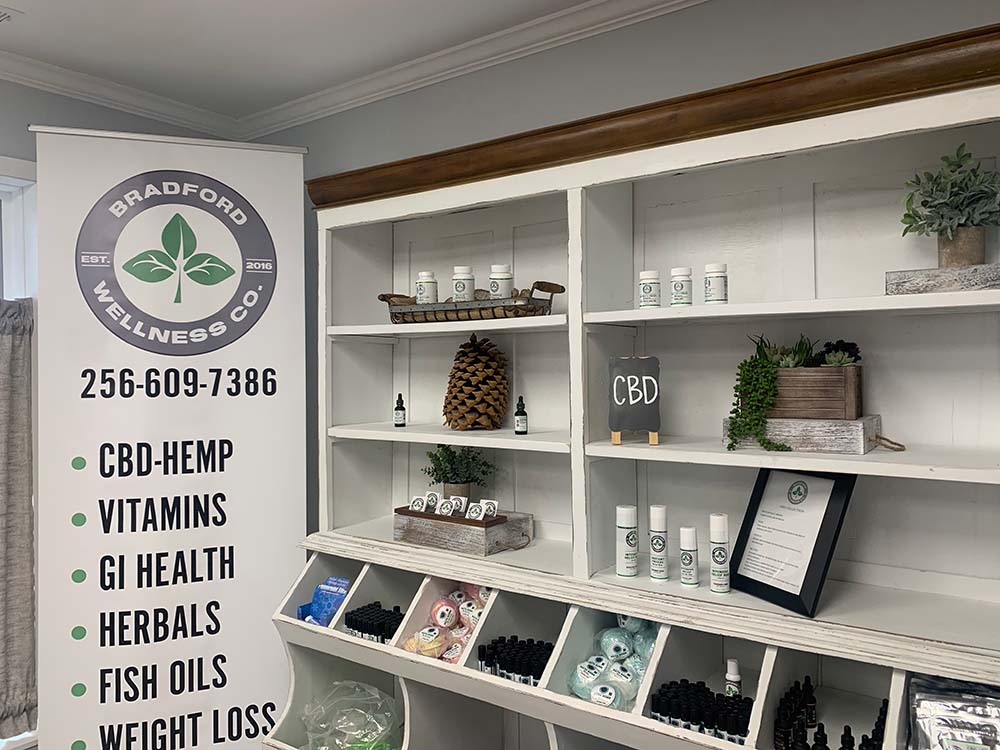 ---
About Bradford Wellness Co.
---
Our journey began as a family growing up on a farm while running a small town family medical practice. Today, that farm and the practice are still 100% family owned and operated. We've lived off of the land for generations, and we've practiced homeopathic medicine for our family and our local community. It's been so rewarding to see people be healthy and happy, and play a small part in their lives throughout the generations.
Over the years of practicing holistic medicine and organic farming as a family we have begun to notice how the world of medicine and farming is changing. It is taking a turn towards preventative, natural methods that are healthy for people and the environment. The Bradford Wellness Company is nestled into what may seem to be a fad in homeopathic solutions, but we have generations of experience in clean, healthy living, nutrition and medicine. So we have decided to be a part of that change so that we can all take back our health with a little help from nature again.
That being said, we are more than just a cannabis store, we are passionate about helping people live their best lives. That means we support you whether you want to spend more time with your grandkids or if you want to strap on a pack and have the adventure of a lifetime. Our passion is simply walking with you on a journey to live life, be happy, healthy and pain free. We believe in proven solutions, not just treating symptoms with pharmaceuticals.
We also believe in spreading awareness about homeopathy, medicine, and nutrition. We've seen many patients save money by transitioning to a homeopathic approach to healthcare. Normally this looks like less frequent doctor visits and less money spent at the pharmacy. And one of the unintended side-effects of the Homeopathic approach is that the knowledge gap between doctors/pharmacists and patients is much smaller. That means less guess work to figure out what medicine or supplements to take.
This has all been very rewarding and encourages us to keep doing what we're doing.
Visit us to gain more knowledge and make new friends in the wellness space.
Life, Health, and Happiness to You.
---
---