How much CBD is in a CBD softgel?
CBD softgels offer a convenient and precisely-measured way to dose CBD. Depending on the product, each softgel may contain anywhere from 10 mg to 50 mg of CBD. Some products will even feature a mix of different concentrations, allowing consumers to customize their dosage as needed. Softgels are often made using full-spectrum CBD extracts that are encapsulated in an easy-to-swallow gel capsule. This means they contain all the terpenes, flavonoids, and phytochemicals found in the hemp plant along with CBD.
Softgels are also more stable than other forms of CBD, like tinctures or vape liquids. As they are often derived from high-quality hemp plants, they can also be trusted to provide accurate levels of potency as indicated on labels. As a result, many people turn to softgel capsules for their daily CBD routine and use them as part of their health supplement protocol.
Some softgels come with CBD and CBG. What is CBG?
Cannabigerol (CBG) is another cannabinoid found in cannabis plants. It is the precursor to all other cannabinoids and is produced by the plant in very small amounts. As a result, CBG-rich products are usually made from special strains of hemp that have been bred to produce higher levels of this beneficial compound.
When taken in softgel capsules along with CBD, CBG works together with CBD to create what is known as "the entourage effect." This means that when combined, both compounds work together to increase each other's effects—thus providing additional benefits for users beyond what either could provide alone.
For example, studies suggest that CBG may have antidepressant properties and can possibly be used as an appetite stimulant and antinausea treatment. Additionally, research shows that CBG also has antibacterial properties and can help reduce inflammation in the body and protect against oxidative damage. Combined with CBD's many ways to be used to aid in wellness, it's easy to see why many people choose CBD softgels containing both compounds.
What do CBD softgels help with?
CBD softgels are widely used to help with a variety of medical conditions. Studies suggest that they can be used to reduce inflammation and chronic pain, and improve sleep quality. In addition, CBD may also have the potential to reduce anxiety and depression, and even help those suffering from post-traumatic stress disorder (PTSD). Furthermore, research suggests that CBD can act as an anti-seizure medication for individuals with epilepsy or other forms of neurological issues.
Studies also suggest that CBD may have neuroprotective properties, meaning it could potentially help slow down or even stop the progression of certain neurological diseases such as Alzheimer's disease. In addition, CBD is being studied for its ability to help improve overall cardiovascular health.
Finally, studies show that CBD softgels may be able to reduce the symptoms associated with cancer treatment such as nausea and vomiting. Research is ongoing into the potential use of CBD for cancer treatments but early findings appear promising. More studies are being conducted into the various medical conditions that could benefit from CBD softgels.
Do I need to take CBD softgels with food?
It is not necessary to take CBD softgels with food. While taking CBD softgels with food may increase the rate of absorption, that is not necessarily a requirement for getting the desired effect from these products. However, it is important to consider any other medications you are taking, as they can interact with CBD, and it's possible that food could help reduce any potential interactions or side effects.
It does make sense to try and your CBD absorption rate by taking them with food. The fats present in food act as carriers for the CBD molecules and thus allow more of them to enter circulation. As such, consuming a fatty snack or meal prior to taking your daily dose of CBD can help ensure you get the most out of your product.
Additionally, some people simply find it easier and more convenient to take their supplements with meals since they already have something on hand to eat at those times. Taking your supplement with food also helps reduce its impact on your digestive system if taken on an empty stomach.
Finally, when considering whether or not you should take CBD softgels with food, it's important to remember that everyone's needs are different and what works best for one person might not be as effective for another. As such, if you're unsure about how your body will react to CBD softgels alone versus when taken with a meal or snack, it's always best to experiment with both options and see which approach works better for you personally.
What is the recommended dose for CBD softgels?
The recommended dose of CBD softgels can vary depending on the individual, as well as the condition being treated. Generally, it is recommended to start with a lower dose (5-10 mg) and gradually increase over time to find what works best for you. It is important to speak to your doctor before starting any type of treatment, including those that involve taking CBD softgels. This is because although CBD is considered safe, there may be interactions with other medications or conditions that should be taken into account.
The effects of CBD can also vary from person to person, so it's important to find what works best for your individual needs. Additionally, research suggests that most people respond positively to doses between 10-40 mg per day and that doses up to 1,500 mg per day are well tolerated by most patients without serious side effects. However, it's important to note that higher doses may lead to feelings of drowsiness or sedation and could interfere with driving or operating heavy machinery. Additionally, taking too much at one time could potentially lead to an increased risk of developing tolerance or dependence on the medication.
It is always recommended to begin taking CBD softgels at the lowest possible dose and then increase in small increments over time until the desired results are achieved. It is also important to monitor your body's response closely when adjusting your dosage level and take regular breaks from use in order avoid any potential risks associated with long-term use. Finally, if you experience any negative side effects such as nausea or dizziness while taking CBD softgels, it is important stop immediately and consult your doctor for further advice.
Never forget to order your CBD Softgels with a subscription plan.
---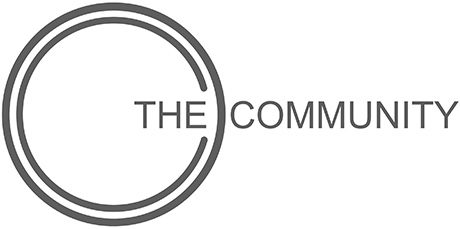 Earn Points When You Purchase
Use the form below to start your membership in the Community. Earn points with the purchase of our
Bradford Wellness Co.
products.