Bradford Wellness Co. is a CBD store that offers many different types of CBD products with a focus on total wellness and you living your best life. Some of our products include essential oils with CBD, bath bombs with CBD, CBD relief rubs, CBD tincture drops, Delta-8 gummies and softgels, and even sleep support gummies with CBD. Visit our shop to see the full product catalogue. Our products each have a certificate of analysis proving the chemical quality of each product. If you have any questions before you buy, you can talk to our helpful staff by emailing or calling.
---
We offer CBD products as a preventative and holistic health approach. Many of our customers have used these cannabinoid products as a natural or homeopathic alternative to traditional medicine. We are not legally allowed to promise results from our products, and we are not promising results, but we do have many happy customers. Every product is thoroughly lab-tested with documented test results available on our website. We know that the world of CBD is flooded with products of varying quality, so we have a certificate of analysis for each product that shows the contents and quality of each product so you can make an informed decision about what you're putting in your body. If you have any questions about CBD feel free to contact us.
---
Penguin from Five night's at candy's
2023-06-23
I was having severe nerve pain in my upper back. After using the Intensive relief rub cream just a few days I had no more pain. I highly recommend this ointment that they sell in their store. Thank you so much for the pain relief. I won't be without this. As a result my husband who has arthritis in his hands noticed relief from rubbing this on my back. Janice Smith Scottsboro AL
I have suffered with chronic insomnia for YEARS! BWC gummies are helping me safely get to sleep AND stay asleep. I am not taking prescription sleeps meds anymore. And I feel refreshed in the mornings with no groggy, medicated feeling.
The Delta 8 Gummies has helped my boyfriends neuropathy pain in his feet and legs. They don't make you feel high, they just help the pain.
I have benefited from a couple of Bradford Wellness Company's products. Both the combo vitamin injections and the CBD products have been life changing for me. I do not like to take medications and especially ones that I could become dependent on. These products from Bradford Wellness are exactly what I was looking for, for multiple reasons. The staff is top notch and are so good with answering my questions and helping me decide which products are best for me, depending on my needs. I highly recommend Bradford Wellness Company!
The products here are amazing!!! Here I can manage my pain,my anxiety,and my appetite. I use them in my EVERYDAY life &I'm better for it.
Great experience everyone very helpful choosing the product I needed. I have tried the Intense Relief Rub that is great for sore muscles I have a lot of arthritis and have used on my feet and shoulders. Also tried the sleep gummies to sleep better at night and was very please. I recommend talking to them to see what they carry that will help you.,
Love having 8 treasures. I've used 8 treasures for about 3 months now and have very few hot flashes, such a relief .
Andrew Edwards
2023-06-09
Bradford Wellness Co. is awesome. Dr. Chad and the team have such great product knowedlge about CBD and healthcare products. It's really nice to be able to talk and learn especially with CBD being such a new thing on the market. One of the things I learned is that there is different quality CBD out there. Some gas stations have the sketchy stuff, but Bradford has the high quality medical grade CBD. I'm really glad we get to enjoy the products! Scottsboro is better for it.
I have taken the Delta 8 dummies for several months. I cut the 25 mg gummy in half and take it about 30 minutes before going to sleep. The gummy flavor tastes good and is not too chewy. It helps make me drowsy for sleep and provides mild pain relief from lower back soreness. The staff has always been very helpful and able to answer questions. We appreciate you being there.
This is for Marian Saunders
The Community membership program is our way of saying thank you. We want you to live life the way you want. So the more you spend, the more you earn, and the more you get back. You will receive exclusive insider offers based on the points you earn. The more points you earn the better the rewards. Being a member of the Community also enables you to receive regular news, offers, resources and updates from Bradford Wellness Co.
---
Sign up for the Community
Want to join The Community? Use the form below to get started.
---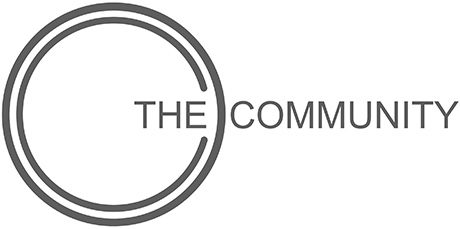 ---
Receive your favorite products on subscription. Instead of having to order each time you can have products auto delivered to you on a regular schedule.
---
---
---
We also have a physical storefront located in Scottsboro, Alabama. In store we do more than just sell CBD products, we also sell weight loss shots and other injectables. Our Scottsboro CBD store is unique in that total personal wellness is the goal. We want the very best for our customers, so that they can live their best lives with their families.