What is exploration?
We're not talking about pulling a Christopher Columbus and finding a new continent.
We're talking about exploring something that's unfamiliar to you.
It can be anything from exploring nature or trying new activities, to learning about different cultures and beliefs.
Exploration is an important part of learning about yourself.
When you explore, you open your eyes to the world around you and gain a better understanding of who you are as a person.
Learn from the Unfamiliar
Going to new places is a great way to foster personal growth and development.
Exploring different cultures, seeing new sights, and experiencing unfamiliar environments can help you gain a deeper appreciation for the world around you.
It can also open your eyes to possibilities that you may have never considered before, allowing you to explore yourself in ways that are unique and meaningful.
Additionally, traveling gives us an opportunity to learn more about ourselves by testing our limits and pushing us out of our comfort zones.
By experiencing something completely new, we can develop greater self-awareness as well as build resilience in the face of unexpected challenges or obstacles.
Ultimately, going to new places helps us grow both mentally and physically while giving us fresh perspectives on life that will stay with us forever!
In the coming posts, we will cover the following in detail:
Vacation Spots
Finding Local Places to Explore
Top 11 Places to Go in Scottsboro, Alabama (Bradford Wellness Co.'s hometown)
Interesting Places You May Not Have Heard Of
Cruising Into Adventure
Top Beaches in the World
Let's get exploring.
Vacation Spots
Get ready to learn about some of our favorite vacation spots!
Exploring places like Park City, Utah, the Grand Canyon, Scottsboro, Alabama, and San Francisco can be a great way to learn more about the world around us.
Park City
Park City is located in the Wasatch Mountains near Salt Lake City and offers some of the best skiing, snowboarding, and hiking in the United States.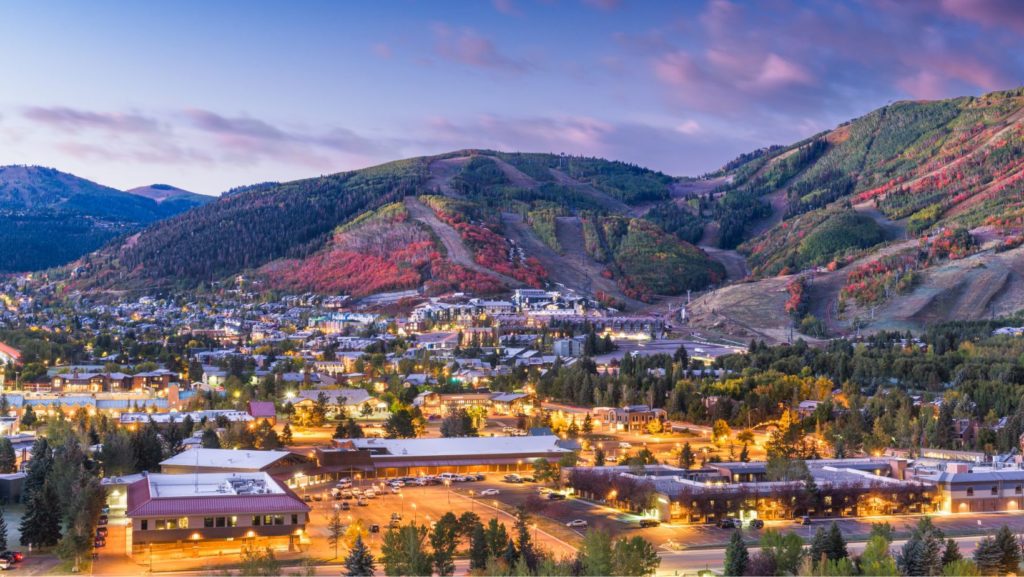 From its quaint downtown core surrounded by ski lodges to its luxurious resorts, this vibrant city provides a unique experience for any traveler.
Grand Canyon
Grand Canyon National Park is one of America's most iconic landmarks and features vast canyons, towering spires of rock formations, and breathtaking views of nature at its finest.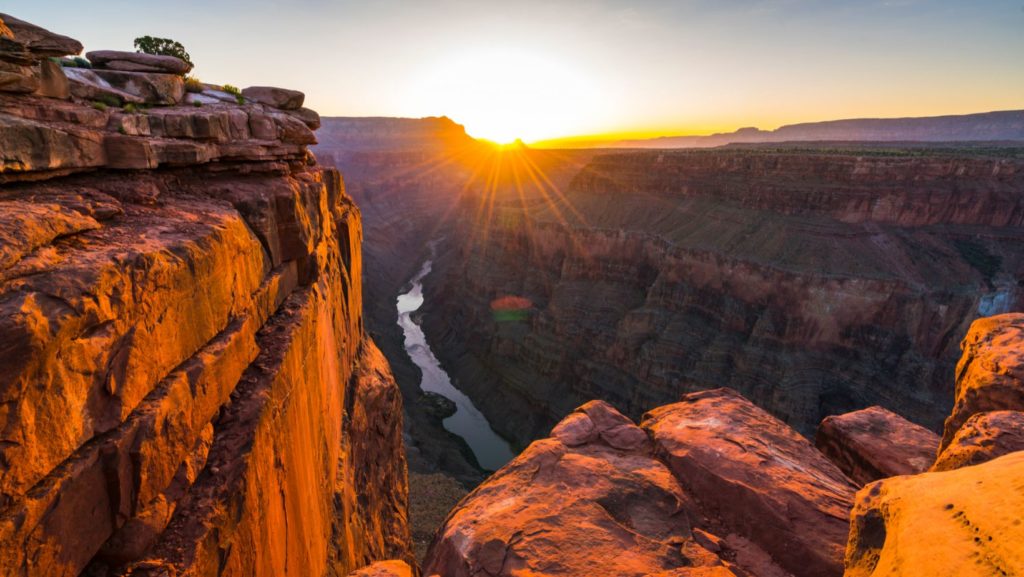 The park also offers an array of activities such as rafting down the Colorado River through the canyon or taking guided hikes along its rim trails.
Scottsboro
Scottsboro Alabama has a lot to offer as well with its rich history and culture from days gone by.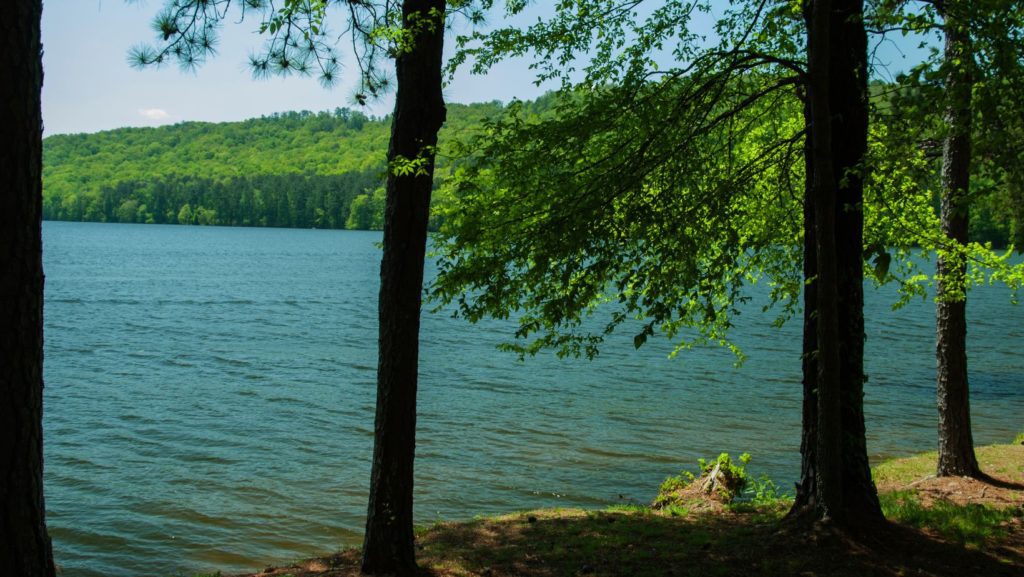 From Civil War battlefields and historical sites to outdoor recreation like fishing and camping along beautiful Lake Guntersville – this area truly has something for every kind of traveler.
San Francisco
San Francisco is also a must-visit destination with its iconic Golden Gate Bridge, bustling Chinatown district filled with delicious cuisine, vibrant art galleries and museums featuring works from renowned artists – all within easy reach!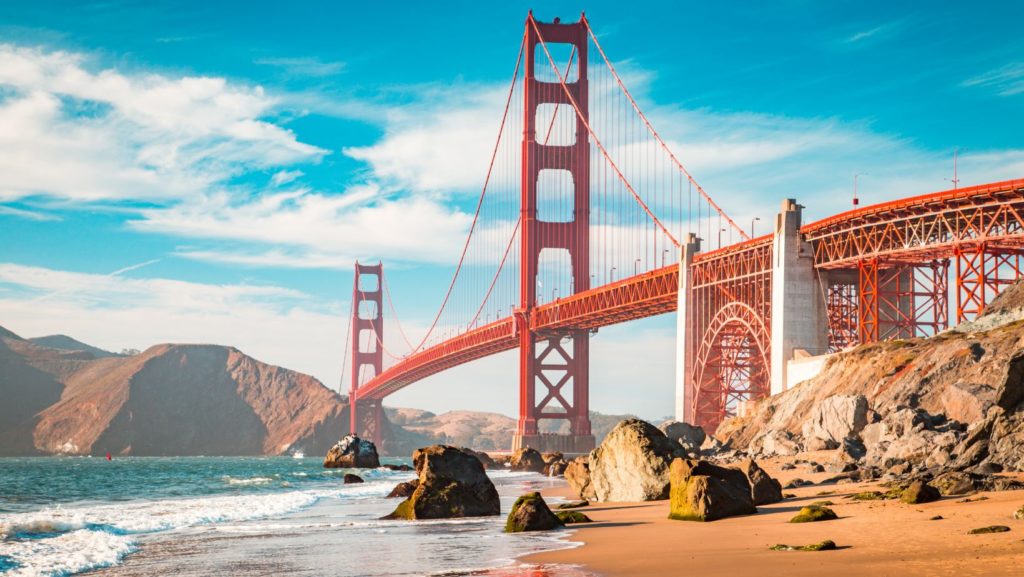 Exploring these places will not only give you an appreciation for their unique cultures but also provide a chance to learn more about yourself by pushing your limits and experiencing new things.
Finding Local Places to Explore
Sometimes, the most exciting adventures can be found right in your own backyard.
You don't have to travel far to experience new things; your hometown may hold hidden gems that are just waiting to be discovered.
Here are some ideas to help you explore local places and attend events in your hometown.
Visit a Farmer's Market or Local Farm
Your local farmer's market is not only a great place to support local farmers, but also an excellent opportunity to try fresh produce and homemade goods.
Many small towns also have local farms and petting zoos that offer a fun and educational experience for the whole family.
Try a New Restaurant
One of the joys of exploration is trying new food.
If there's a restaurant in town you've never been to, now's the time to give it a shot1.
Whether it's a newly opened spot or an old establishment you've yet to visit, you might discover your new favorite dish.
Explore Local Parks
Local city and state parks are often overlooked treasures.
They can offer a wealth of activities, from hiking and picnicking to bird watching and photography.
Invite friends for a hike or go on a solo photography adventure to capture the natural beauty around you.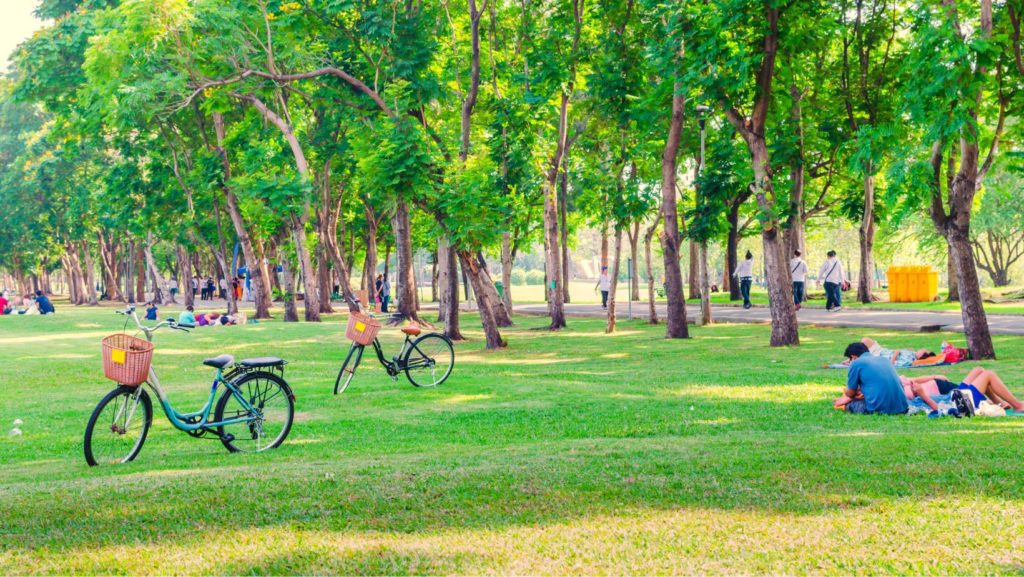 Attend Local Theaters and Art Museums
Local theaters often host plays, concerts, and other performances that can provide a night of entertainment.
Similarly, local art museums can give you a glimpse into the artistic talents within your community.
Check Out Historical Homes and Landmarks
Your hometown might be steeped in history that you're unaware of.
Visiting historical homes and landmarks can provide a fascinating insight into the past and help you see your hometown in a new light.
Attend Outdoor Festivals or Public Theatre Events
Outdoor festivals and public theatre events are wonderful ways to immerse yourself in your local culture.
From music and arts festivals to farmers markets and holiday parades, these events offer a chance to meet fellow residents and celebrate your shared community.
Make a Bucket List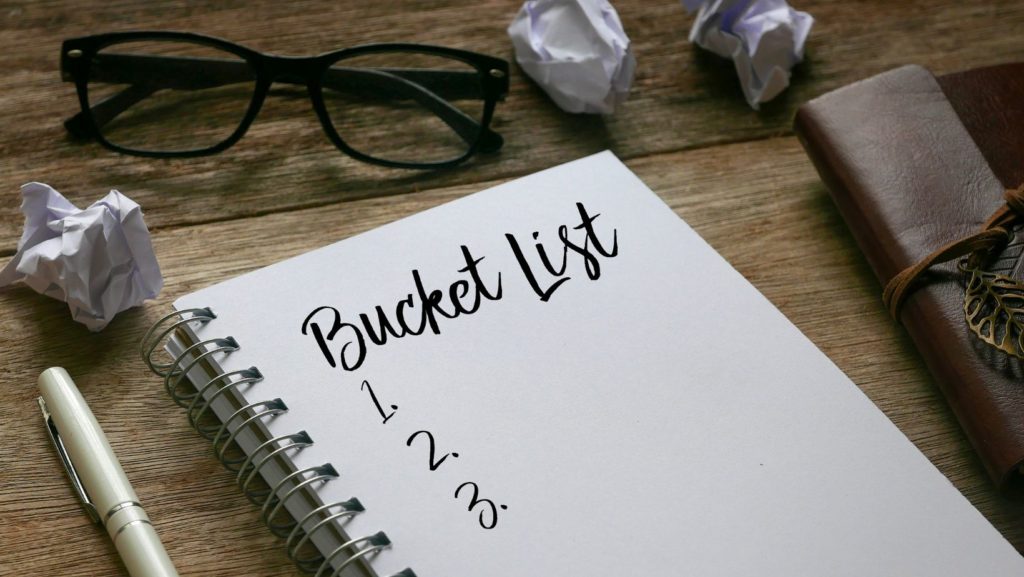 Create a bucket list of local places you'd like to explore.
This could include everything from touristy spots to lesser-known attractions.
Having a list will motivate you to get out and start exploring.
Your hometown most likely has a lot to offer if you take the time to look. So step out of your front door and start exploring – you never know what you might find!
Welcome to Scottsboro, Alabama
Bradford Wellness Co's hometown in Scottsboro, Alabama.
Scottsboro, Alabama, is a charming Southern town known for its rich history and unique attractions.
From fascinating museums to stunning natural parks, Scottsboro offers visitors an array of experiences that make it a must-visit destination.
Here are the top 11 most interesting places to visit in Scottsboro, including the renowned Bradford Wellness Co store.
1. Scottsboro Boys Museum & Cultural Center
The Scottsboro Boys Museum & Cultural Center is a powerful testament to a pivotal moment in American history. The museum sheds light on the case of the Scottsboro Boys, nine African American teenagers falsely accused of crimes in 1931.
2. Scottsboro-Jackson Heritage Center
As a former post office turned museum, the Scottsboro-Jackson Heritage Center offers an immersive dive into the area's rich past.
3. Sauta Cave National Wildlife Refuge
Home to one of the largest colonies of endangered gray bats, the Sauta Cave National Wildlife Refuge provides a unique wildlife experience.
4. Cathedral Caverns State Park
Just a short drive from Scottsboro, the Cathedral Caverns State Park features breathtaking underground natural formations.
5. Weathington Park
This quaint park is perfect for a leisurely afternoon picnic or a scenic walk.
6. High Falls Park
High Falls Park boasts a beautiful waterfall and a historic bridge that adds to the park's charm.
7. Windemere Cove
For those who love water activities, Windemere Cove is an excellent spot for fishing and boating.
8. Alabama's Oldest Soda Fountain
Step back in time at Alabama's oldest soda fountain, where you can enjoy classic sodas and ice cream.
9. Walls of Jericho
For the adventurous, a hike through the Walls of Jericho provides stunning views and a rewarding outdoor experience.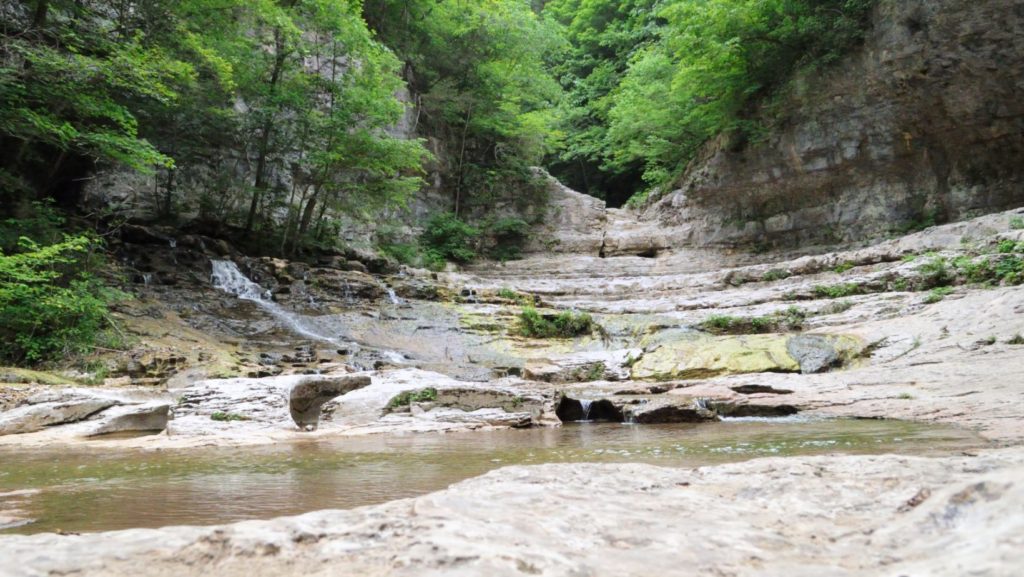 10. Unclaimed Baggage Center
A truly unique attraction, the Unclaimed Baggage Center is where lost luggage finds a new home. It's a treasure trove of unique items from around the world.
11. Bradford Wellness Co
Last but not least, Bradford Wellness Co is a must-visit for anyone seeking holistic health products.
The store offers a range of wellness products, including CBD oils, supplements, and natural skincare products.
The knowledgeable staff can guide you to the right products for your needs, making Bradford Wellness Co an essential stop on your Scottsboro visit.
Scottsboro, Alabama, is a treasure trove of historical, cultural, and natural attractions.
Whether you're a history buff, an outdoor enthusiast, or a wellness aficionado, Scottsboro has something for everyone.
Interesting Places in the US
From the breathtaking mountain ranges of the Rockies to the mesmerizing deserts of Arizona…
From the mystic forests of the Pacific Northwest to the stunning coastlines of California…
America's diverse landscapes offer an endless supply of natural beauty.
This is one of the many reasons why road trips are a beloved pastime for many Americans.
But what exactly is it about road trips that captivates us so?
Let's delve into the reasons why Americans love hitting the open road.
Freedom and Flexibility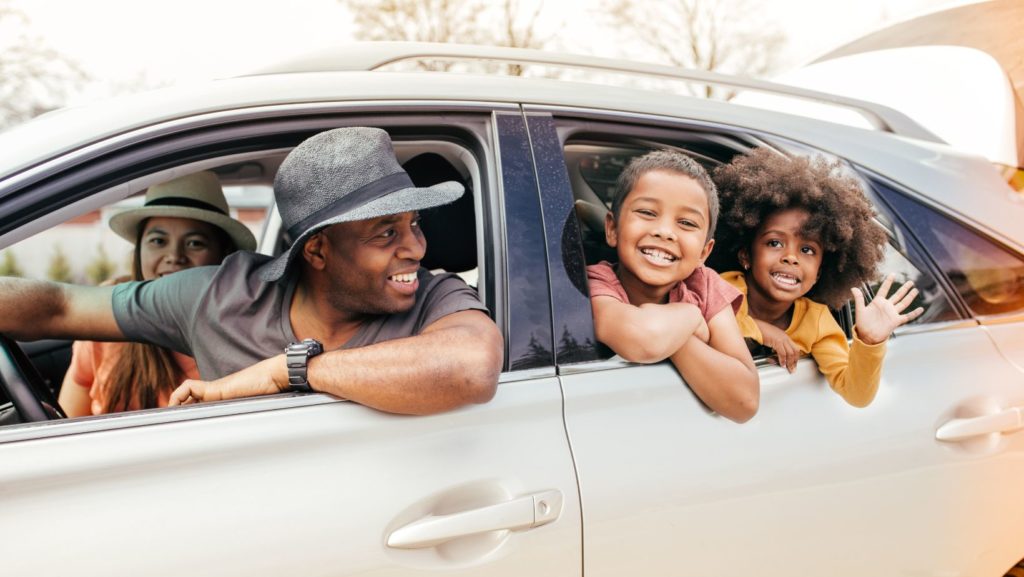 One key reason is the unparalleled freedom and flexibility that a road trip offers.
With your own vehicle, you can set your own pace and itinerary.
You're free to make spontaneous stops at quirky roadside attractions or detour to visit a scenic overlook.
This sense of freedom is deeply ingrained in the American heart, and there's no better way to experience it than on a road trip.
Bonding Opportunities
Road trips provide lots of opportunity for bonding with family and friends.
That's another reason Americans prefer them.
Whether it's sharing snacks in the backseat, singing along to your favorite songs, or engaging in deep conversations while the miles fly by, these shared experiences can bring people closer together.
Exploring America's Iconic Highways
America is home to some of the world's most iconic highways.
Route 66, also known as the "Main Street of America," spans over 2,000 miles from Chicago to Santa Monica and offers a glimpse into America's historical and cultural heartland.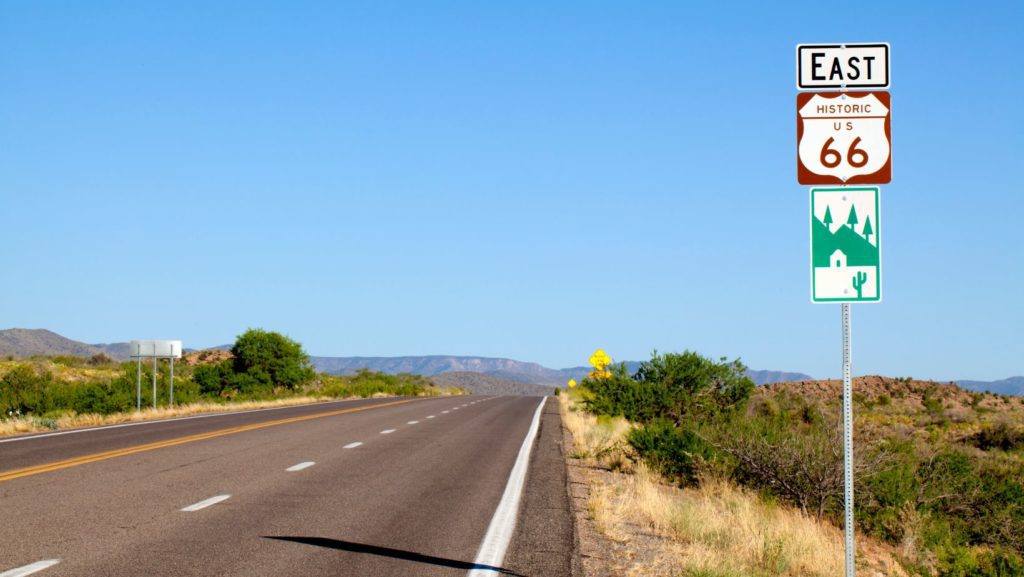 Meanwhile, the Pacific Coast Highway, with its stunning ocean views, is a must-see for any nature lover.
Discovering Natural Wonders
America's vast landscapes are dotted with natural wonders that are perfect for exploring on a road trip.
From the awe-inspiring waterfalls in Yosemite National Park to the towering trees of the Redwood National and State Parks, there's always something new to discover.
Visiting Unique Attractions
America's roadways are peppered with unique and often eccentric attractions.
Take, for example, the cannabis museums found in states where marijuana is legal – or even is DC, where it's not. These museums offer a fascinating look at the history, culture, and science behind this plant.
Affordability
Road trips can be more affordable than other forms of travel.
With planning, costs can be kept low, and the journey can be just as enjoyable as the destination.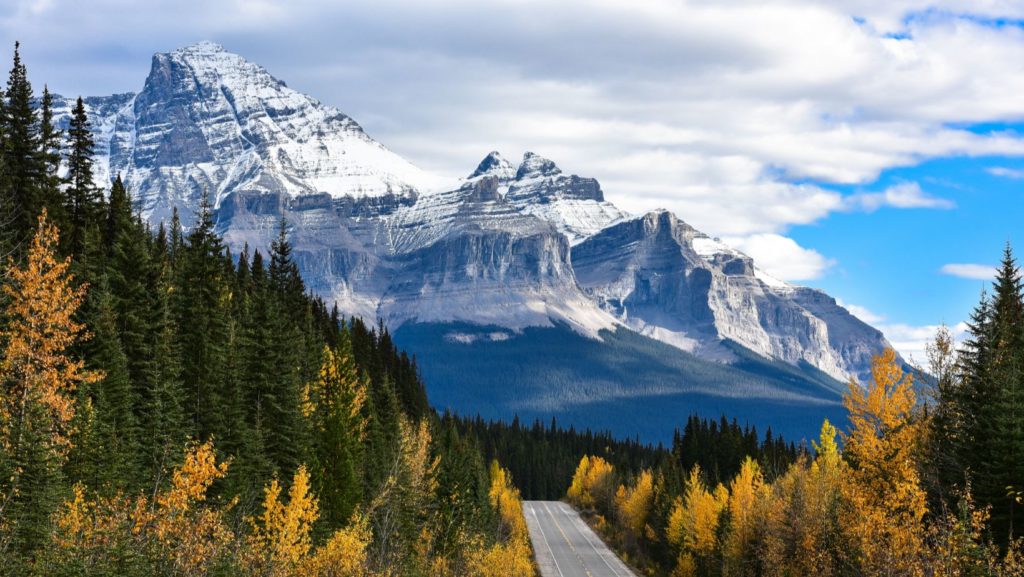 Road trips embody the essence of adventure, exploration, and freedom that are deeply rooted in the American ethos.
So, whether you're drawn to the open road by the lure of beautiful highways, the chance to bond with loved ones, or the opportunity to explore America's diverse landscapes and unique attractions, one thing's for sure:
The journey is just as important as the destination.
Cruising
If you're planning your first-ever cruise, congratulations!
You're about to embark on a thrilling journey that combines the comfort of luxury accommodations with the excitement of exploring multiple destinations.
But as with any new experience, it can be a bit overwhelming.
Don't worry – we've got you covered.
Choose the Right Cruise for You
First and foremost, it's essential to choose a cruise line and ship that align with your travel style and interests.
Some cruise lines cater to families with children, while others focus on providing an experience just for adults.
Research various cruise lines, check out their itineraries, onboard activities, and amenities before making a decision.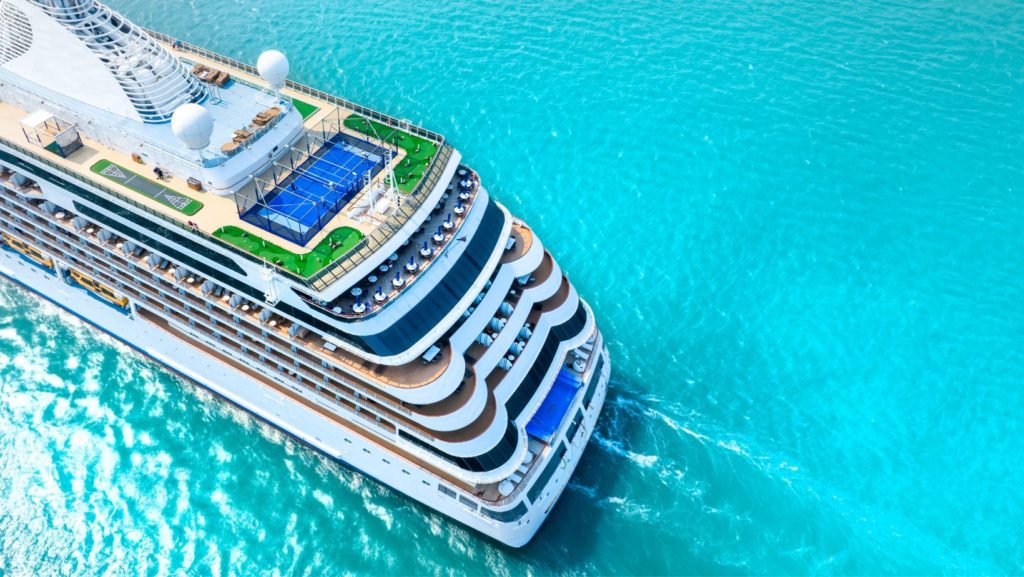 Plan Your Itinerary Wisely
While it's tempting to cram your days with activities, remember that a cruise is also about relaxation.
Balance your time between exploring ports, participating in onboard activities, and simply basking in the sun on the deck.
Pack Smart
Packing for a cruise is different from packing for a land vacation.
Remember to bring formal wear for special nights, swimwear for poolside lounging, and comfortable clothes for excursions.
Don't forget essentials like sunscreen, medications, and a good book!
Budget for Extras
While many things are included in your cruise fare, there are extras you'll need to budget for, such as specialty dining, spa treatments, shore excursions, and gratuities.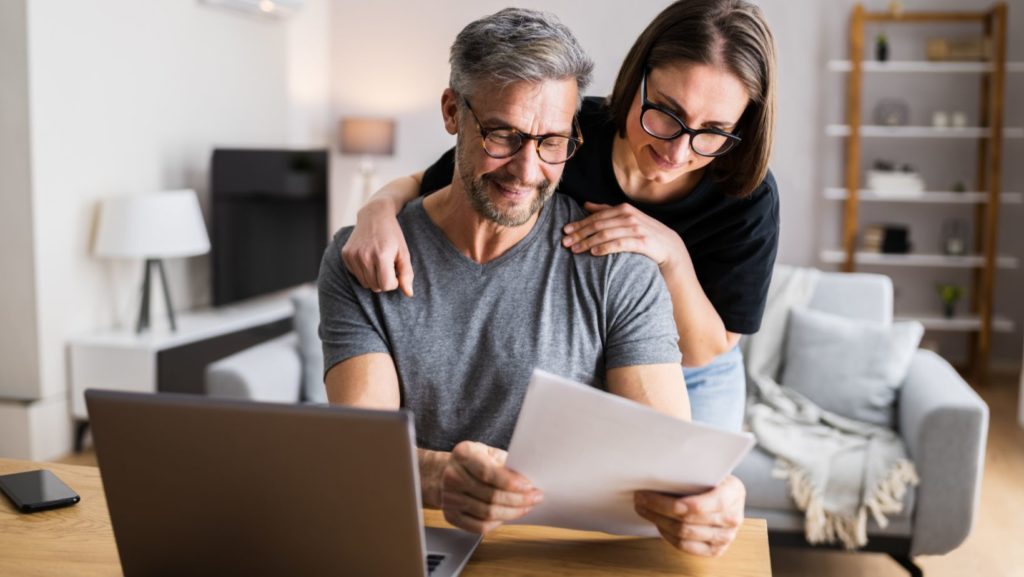 Be aware of these additional costs so you're not caught off guard.
Stay Healthy Onboard
Cruise ships are known for their abundant food options.
Enjoy them, but also remember to balance indulgence with healthier choices, regular exercise, and plenty of water.
Also, wash your hands often to avoid getting sick.
Explore Ports of Call
One of the best aspects of cruising is visiting multiple locations without the hassle of packing and unpacking.
Make the most of your time in each port by researching ahead of time and planning activities that interest you.
Disconnect and Relax
Yes, most ships have Wi-Fi, but it's usually slow and expensive.
Take this opportunity to disconnect from your devices and enjoy the moment.
After all, how often do you get the chance to watch a sunset over the open ocean?
Get Involved
Cruise ships offer tons of activities ranging from cooking classes to dance lessons, trivia contests, live shows, and more.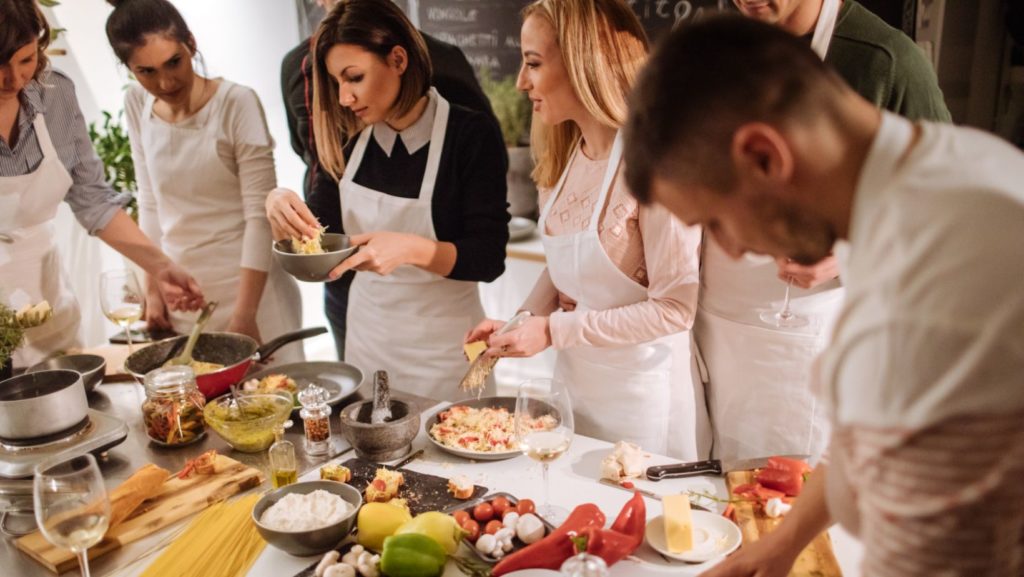 Participate in these activities not just for fun, but also to meet fellow cruisers.
You never know, you might make some lifelong friends.
Taking a cruise for the first time is an exciting adventure.
With a bit of planning and an open mind, you're sure to have an unforgettable experience.
Best Beaches in the World
The beach has long been a favorite destination for holidaymakers, offering a serene escape from the hustle and bustle of everyday life.
But have you ever wondered how this tradition began?
Let's dive into the history of beach-going and explore what modern vacationers look for when choosing their ideal beach getaway.
Beach-Going: A Historical Perspective
Beach-going as we know it today has its roots in 18th century Britain.
Back then, it wasn't all about sunbathing and swimming; people visited the seaside under doctors' orders, believing that sea air and water had healing properties.
The trend quickly spread across Europe, with Normandy, southwestern France, Italy, and parts of Scandinavia becoming popular beach destinations throughout the 1800s.
In the United States, beach-going evolved mainly in the northeast during the 19th century, serving as a stress-reliever for the working class.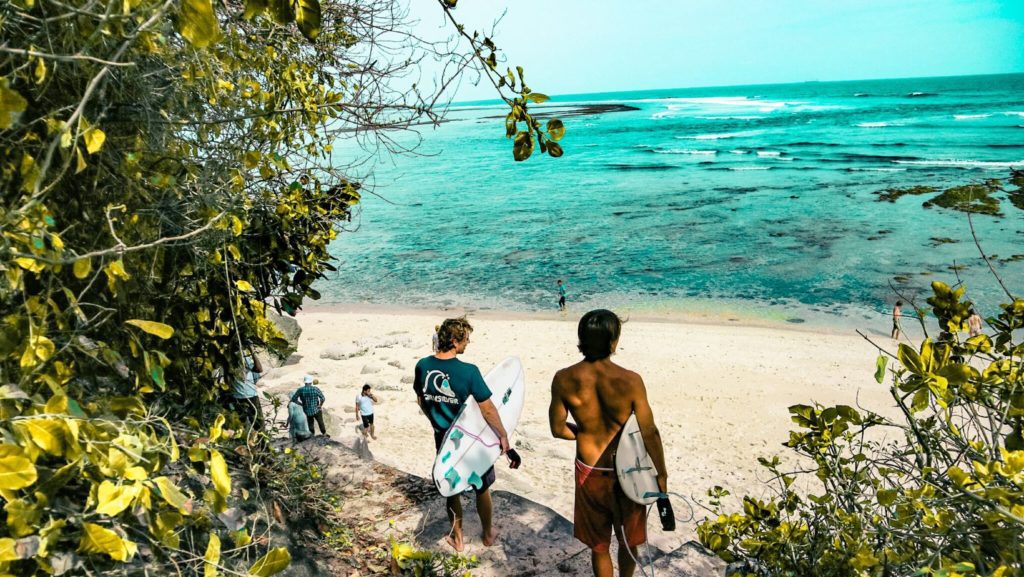 King George IV further popularized beach-going by transforming Brighton into a resort town in the 1820s.
As railways were built, connecting large inner cities to the shoreline, the middle classes began to discover the joys of the beach.
Beach-going, however, was not immune to societal issues.
During the Jim Crow era (1877 – 1964), segregation laws also applied to beaches, highlighting the intersection of leisure and social justice.
Choosing the Ideal Beach: What Modern Vacationers Seek
Fast forward to the 21st century, beach vacations have evolved to cater to a wide range of preferences.
Here's what today's vacationers typically look for when planning their beach getaways:
Scenic Beauty: Pristine sands, crystal-clear waters, and stunning sunsets are high on the list for many beach-goers.
Activities: From water sports like surfing, snorkeling, and paddleboarding to beach volleyball and yoga, active vacationers seek out beaches offering a variety of activities.
Amenities: Access to facilities such as restrooms, showers, and snack bars is an important consideration for families and groups.
Proximity to Accommodation: Beaches close to hotels, resorts, or vacation rentals are often preferred for convenience.
Peace and Quiet: For those seeking relaxation, less crowded beaches offer a tranquil environment to unwind.
Safety: Lifeguard presence, safe swimming conditions, and clean, well-maintained surroundings are key factors for many beach-goers.
The history of beach-going is a fascinating journey reflecting societal trends and cultural shifts.
As we plan our beach vacations today, we continue to shape this history, turning to the seascape for relaxation, recreation, and rejuvenation.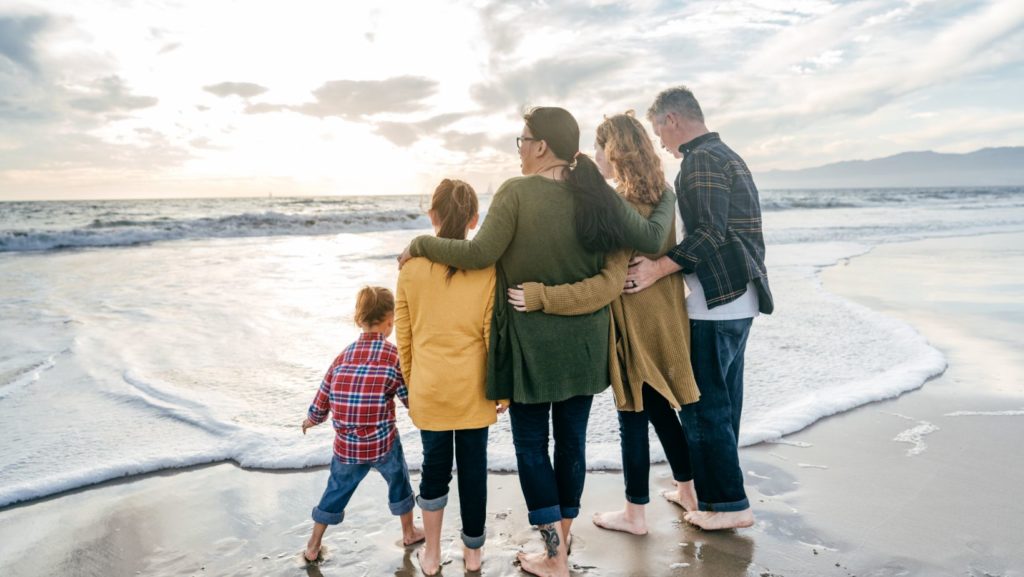 Ready for Vacay
Exploring the world offers an unparalleled opportunity to immerse yourself in diverse cultures, marvel at breathtaking landscapes, and create memories that will last a lifetime.
Yet, it's equally important to remember that vacations are also a time for rest and relaxation.
If relaxing is difficult for you, especially in a new place, some people report that using CBD has helped them manage their anxiety symptoms.
This in turn made their vacation more enjoyable.
They describe feeling more relaxed and at ease, allowing them to fully explore and enjoy their surroundings without the constant worry or stress often associated with anxiety.
By striking a balance between adventure and relaxation, you can truly make the most of your travels.
So, whether you're wandering through bustling marketplaces or unwinding on serene beaches, remember to savor each moment.
After all, the beauty of travel lies not just in the destinations we reach, but also in the journey and the rejuvenation it brings to our lives.