Are you looking for an easy and effective way to give your favorite four-legged friend the care they deserve?
With CBD dog treats, it just got easier!
CBD products are helping people, and they can help pet, too.
Reports of one survey shows that half of U.S. pet owners have begun giving CBD to their pets, often at the recommendation of a veterinarian.
With growing evidence that CBD can provide natural remedies for many issues, CBD dog treats offer a simple answer for those searching for solutions.
When ingested via treats, dogs take CBD quickly and easily.
It's an interesting realm of "treat"ments we can offer to help our fur babies.
Why would you give your dog CBD?
How could CBD dog treats benefit your pooch?
CBD dog treats offer pet owners a convenient way to naturally improve their furry friend's comfort and wellbeing.
The CBD within them is absorbed relatively quickly as your pups digestive system gets working.
This can have a range of positive benefits, including:
providing relief from inflammation
reducing anxiety and stress, relieving pain
improving sleep patterns
promoting healthy skin and coat
as well as stimulating appetite.
CBD dog treats are helping some beloved pets start living their best lives.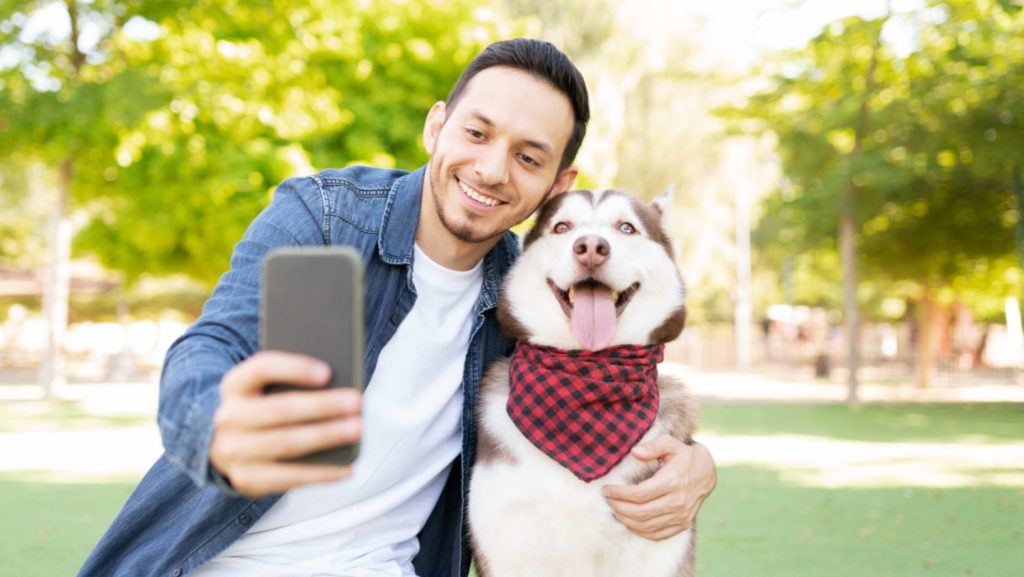 Does CBD make dogs happy?
While it doesn't make dogs "happy" in the same way humans experience happiness, CBD has been shown to help many pets feel better.
Feeling better may, in turn, make pets much happier if they are no longer anxious or in pain.
However, it's essential to consult with a veterinarian before giving CBD to your dog.
Each dog may react differently to the compound, and proper dosage is very important.
What happens when a dog has CBD?
How Does CBD Work with Your Dog's Endocannabinoid System (ECS)
CBD has opened up a world of medicinal possibilities for us and our beloved furry friends alike.
It works directly with the Endocannabinoid System (ECS) that dogs, cats and all mammals have intrinsically in their bodies.
The ECS is responsible for a variety of physiological and psychological functions, including pain management, mood regulation, better sleep cycles and increased energy levels.
CBD dog treats are absorbed relatively quickly- you don't have to wait days or weeks like you would for a traditional medication to take effect.
Treats also provide an inconspicuous way of giving CBD to your pets as chewables or crunchy biscuits that look similar to regular dog treats no matter the type.
No more trying to convince your pet to swallow a pill disguised in peanut butter!
With pet parents shifting towards a more holistic approach when it comes to their own health care, CBD dog treats are allowing owners to give these natural solutions to their pets as well.
Does CBD work for dog separation anxiety?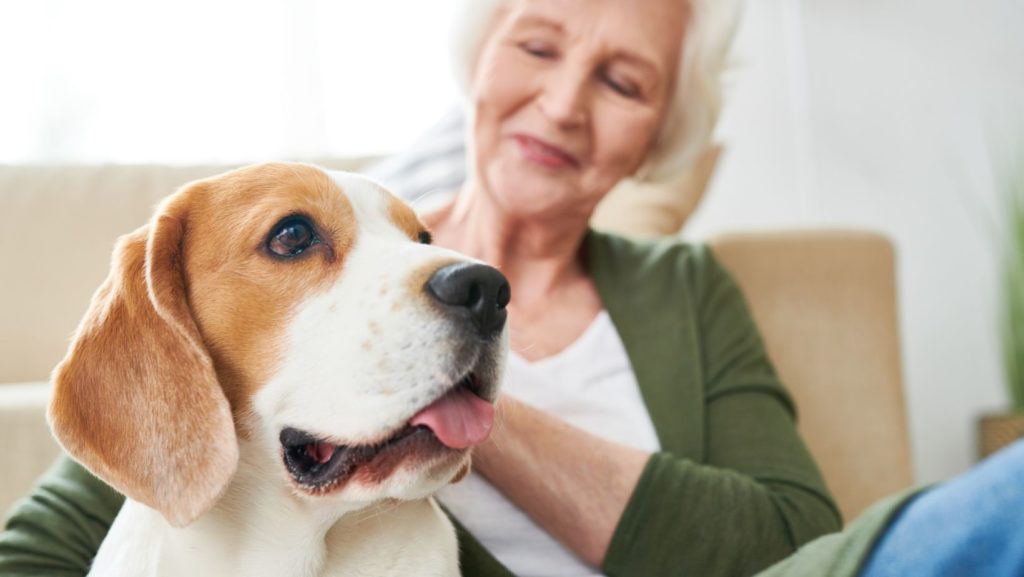 CBD may help manage dog separation anxiety, as it has been shown to potentially reduce anxiety and stress in both humans and animals.
However, it's important to note that research on CBD's effects on dogs is still limited, and not all dogs will respond the same way to CBD.
If you're considering using CBD to help your dog with separation anxiety, it's essential to consult with a veterinarian first to determine if it's an appropriate treatment option and to establish the proper dosage for your pet.
Additionally, consider combining CBD with other training techniques or behavior modification strategies to effectively address separation anxiety.
What Types of CBD Dog Treats Are Available
If you're looking for a way to give your beloved dog the therapeutic benefits of CBD, CBD dog treats are an excellent choice!
These treats come in a variety of varieties to ensure your pup can enjoy them.
Crunchy biscuits provide a delicious crunch to satisfy their taste buds while chews deliver a prolonged release of healing compounds.
Soft treats can also be enjoyed with ease, and may be especially great for elderly or toothless dogs.
All of these delicious options allow your pup to get the maximum benefits as quickly as possible, to keep up with you as part of the family.
What kind of CBD do I give my dog?
Choosing the right CBD dog treat for your pet is an important decision because it's intended to provide targeted wellness support.
It's critical to select a product that uses quality ingredients, offers a clear cannabinoid profile and has been tested for safety and efficacy.
While crunchy biscuits, chews, and soft treats may offer different convenience factors according to your circumstances, all types should contain a consistent amount of CBD to ensure your pet receives a reliable dose.
Most importantly, consult with your veterinarian when considering the using CBD in your pet's diet so you can make an informed decision when selecting the right treat for your beloved furry family member.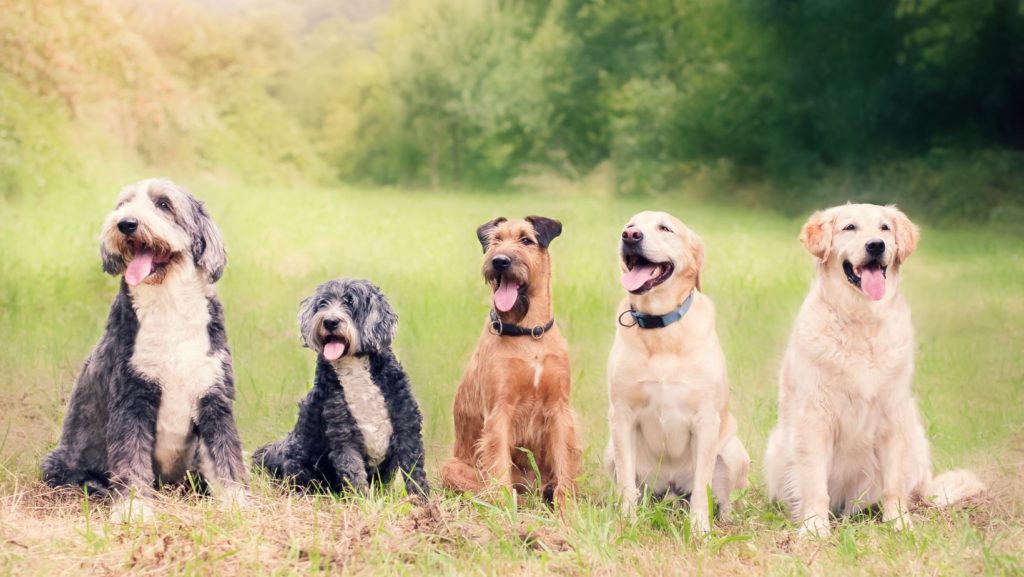 Key Considerations when Choosing a CBD-infused Dog Treat
While people can take CBD by vaping, pills, gummies, snacks, or even creams, animals have their own options as well.
When looking to provide an effective and healthy CBD solution for your four-legged friend, it's important to consider the type of cannabis-infused dog treat that is best suited for your pup.
Quality is always important, so sourcing from a reputable brand is key.
Depending on your dog's size and preferences, there are:
crunchy biscuits with added ingredients for flavor and nutrition
chews infused with CBD oil to help digestion
soft cubes with beef or turkey as the main ingredient
jerkies for a protein-rich snack formulated just for pets
the list goes on!
Take into account what your furry friend likes – do they prefer savory or sweet treats?
Do they need more fiber or extra vitamins?
Whatever you pick should make mealtime enjoyable while being packed with all the health benefits of CBD.
Understanding CBD Dosage for Dogs
If you're considering using CBD to help manage your pup's health, it's also important to understand the importance of finding the right dosage.
We want your pooch to benefit the most from this holistic remedy.
To ensure your pup gets exactly what they need, it's best to consult with a veterinarian first and decide on the correct dosage tailored to them.
Be sure to keep track of your pup's progress as you get acquainted with medical cannabis for them.
With the proper care and attention, CBD can be an invaluable solution for a variety of ailments in both humans and their furry pals alike!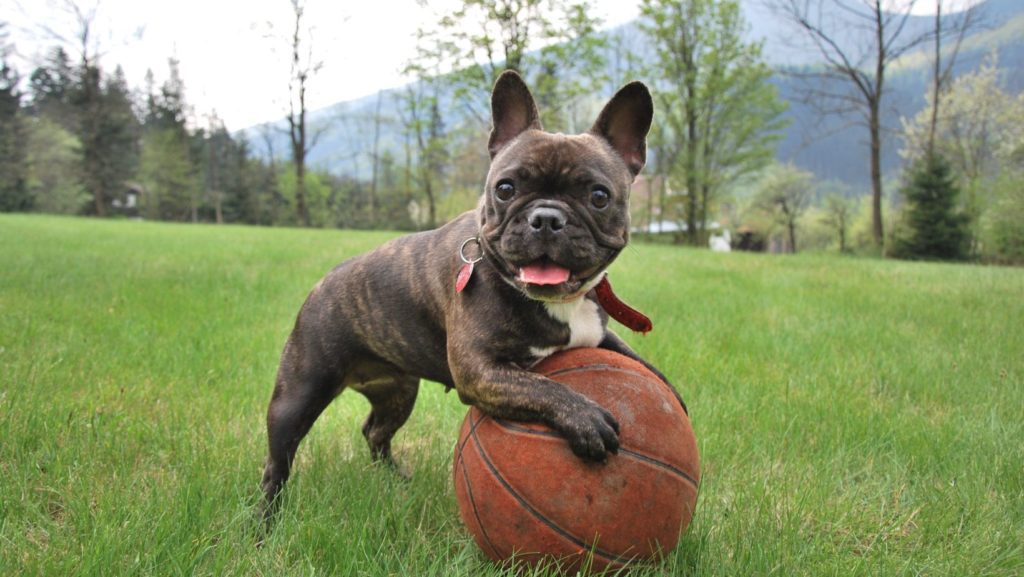 Do vets recommend CBD for dogs?
The stance on CBD for dogs varies among veterinarians.
Some vets recommend CBD as a complementary treatment for specific conditions such as anxiety, pain management, inflammation, and seizures.
However, more research is needed to fully understand the safety and efficacy of CBD for dogs.
In the United States, the legal status of CBD can also influence a veterinarian's ability to recommend or prescribe it. The 2018 Farm Bill legalized hemp-derived CBD with less than 0.3% THC, but state laws and veterinary organizations' guidelines may still impose restrictions.
As previously stated, check with your pup's veterinarian who is knowledgeable about CBD and discuss its potential benefits and risks.
They can help determine if CBD is an appropriate option for your pet and guide you on proper dosage and product selection.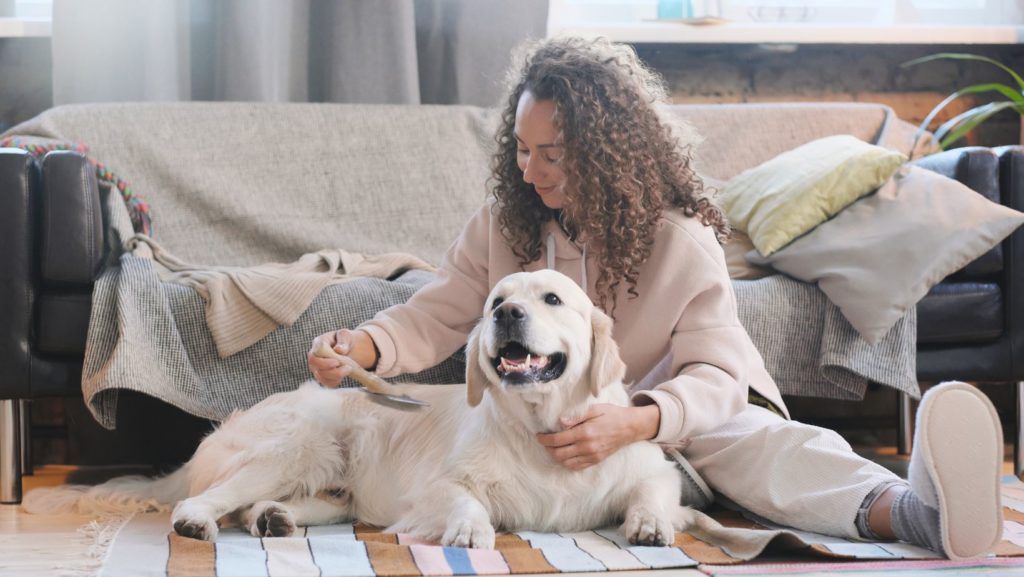 We believe that your goal as your dog's caretaker is to establish a harmonious balance within their physical health and mental wellbeing.
Chronic issues should not have to cramp you or your dog's lifestyle.
Rather, you can provide your pet with successful therapeutic solutions that contribute to their well-being.
We hope that after reading through this article, you feel prepared and informed so you can make the best decision possible about what's best for your fur baby!